Insurance companies' headache after steel bolts break on new building | Insurance Business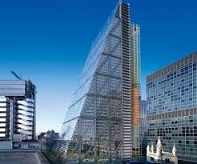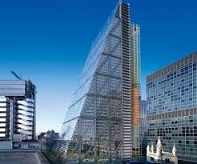 Three insurance companies waiting to take up tenancy in the distinctive wedge-shaped Cheese Grater building in London may have to wait longer after two steel bolts broke off prompting it to be cordoned off from pedestrians.
The bolts, which are roughly the same size as a human arm, could have caused significant damage especially since one of them fell to the ground at the side of the building, the UK's
Telegraph
newspaper reported.
No one was injured and the building's owners, British Land, said there was no risk to the structural integrity of the building.
Broker giant Aon signed an agreement in 2011 to be the principle tenant of the tower, taking up the lower 10 floors as part of its shift to London from Chicago for the company's global headquarters; insurance group Amlin has agreed terms on a 20 year lease of the 18-24
th
floors as well as the top floor; and US insurance group FM Global smashed the City's rental records last month by agreeing to take the 41
st
floor of the tower at 85 pounds per square foot.
The 225m high, 47 storey building at 122 Leadenhall Street is adjacent to the Lloyd's building and designed by the same architect, Richard Rogers.
Its wedge shape angle was devised to preserve views of St Paul's Cathedral.
Developer British Land announced that contractor Laing O'Rourke and structural engineers Arup are starting a full investigation and the rest of the building's bolts are being examined.