Insurance companies receive awards for quality service | Insurance Business New Zealand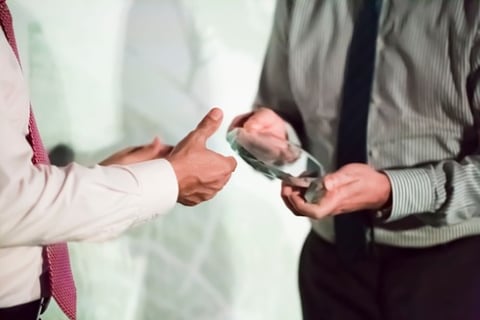 Reader's Digest has announced the winners of its quality service awards, which are meant to serve as a guide for Kiwis to know which businesses are nailing customer service – and major insurance companies did not disappoint.
The Reader's Digest Quality Service Award (QSA), which is in its sixth consecutive year, celebrated 40 gold (and 40 silver) outstanding businesses across sectors including insurance, retirement villages, loyalty cards, campervan rentals, department stores, and internet providers.
This year's gold winners in the insurance industry include AA Insurance for car insurance, Southern Cross for health insurance and life insurance, AMI for home & contents insurance, Southern Cross Pet Insurance for pet insurance, and Southern Cross Travel Insurance for travel insurance.
Meanwhile, silver winners included AMI for car insurance, NIB for health insurance, AA Insurance for home & contents insurance and pet insurance, AA Life for life insurance, and AA Travel Insurance for travel insurance.
Read more: AA Insurance celebrates award for brand campaign
Catalyst Market Research conducted the survey, which involved 1,500 Kiwis of a mixed demographic who were asked to rate a variety of service providers. The respondents were asked which companies they previously had experience with so that a brand list could be established. Data was then recorded to find out which companies provided the highest levels of customer service.
Louise Waterson, editor in chief of Reader's Digest, said the awards emphasised how exemplary customer service can be delivered and how people should be treated.
"This is something Reader's Digest is happy to celebrate on an annual basis," she said. "The 2020 results celebrate many examples of businesses delivering consistently excellent customer success."