Insurance company domination a challenge for repair market | Insurance Business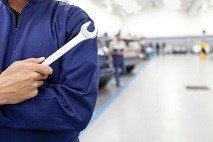 The continuing domination of the insurance industry has been listed as the biggest challenge facing the collision repair market in New Zealand, according to a report by industry magazine
Panel Talk
.
The report, prepared for the annual International Bodyshop Industry Symposium held last month, said insurers were reducing their approved repairer networks and taking an even greater control of work direction.
"There are now only five main insurers in the motor vehicle market, with the largest two having around 80% of the market," the report said.
"In late 2014 one insurance company, 50% owned by Suncorp Australia, opened their own large collision repair facility based on the SMART Repair facilities in Australia."
This refers to
AA Insurance
's initiative to steer customers whose cars are driveable with no structural or mechanical damage to SMART shops (Small to Medium Accident Repair Technology), with the work being shared amongst the insurer's Quality Repairer Network.
The report acknowledged there had been 'very little growth' in SMART repair shops as yet. However, it said: "It is rumoured that a number of people are actively investigating this concept." This included rapid repair lanes.
The effect of more insurance companies forming their own repair networks would split the collision repair industry into the haves and the have nots, the report said.
The
Panel Talk
report, which has also featured in Australia's
Paint and Panel
magazine, also went on to say that insurers were trying to influence their customers to use their preferred repairer network more – although it said that wasn't always a bad thing.
"As there is very little public awareness of how our industry operates the insurer is often successful in influencing an insured's decision.
"The public has very little understanding of the complexities of the modern vehicle and the importance of repairing them correctly, although it is fair to say that New Zealand insurers certainly do not promote sub-standard repairs."
Another issue was that repair schedules seemed to be the norm with some insurers and independent assessors piggybacking on others' schedules while applying their own labour rates, it said.
"These schedules are driving prices back if not used or understood correctly and for some repairers they seem to be a bible instead of a guide.
"There is some tension between repairers in the marketplace due to these issues."
Another trend cited in the report concerned the fact that New Zealand's main insurance companies were Australian owned.
"There is a chance that the local insurers may follow Australia in moving to real time, real money (which seems to be the trend for the largest insurer) or average repair cost."