Insurance company president reiterates commitment to operational efficiency | Insurance Business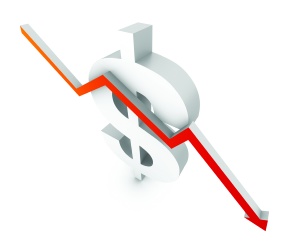 AIG
Inc.'s net income for the quarter ended March 31, fell from US$2.2bn to $1.6bn, and property casualty catastrophe losses were six times higher than in the 2013 but president and CEO Robert Benmosche is happy with the results and says the company is focused on operational efficiency.
AIG Property Casualty took a slight slide, with pre-tax operating income shrinking to $1.2bn due to higher catastrophe and severe losses, unfavourable loss reserve development, and a decrease in net investment income.
The first quarter 2014 combined ratio was 101.2, a 3.9 point increase from the prior-year quarter and catastrophe losses increased six-fold to $262m, compared to $41m in the first quarter of 2013.
Excluding the effects of foreign exchange, first quarter 2014 net premiums written increased 3% from the same period in the prior year, with commercial insurance and consumer insurance first quarter 2014 net premiums written growing 3% and 2%, respectively, reflecting increased net exposures in both segments.
For the company as a whole, after- tax operating income attributable to AIG was $1.8bn for the first quarter of 2014, compared to $2bn for the prior-year quarter.
Benmosche said he is pleased with the company's "solid operating profits", which reflect strong operating income across our insurance operations and the execution of our capital management strategy.
"We remain diligently focused on increasing operational efficiency, managing our expenses, and investing in technology," he continued. "We continue to look at ways to simplify and make our organisation more efficient to ensure that we are creating a company that will thrive well into the future.
"As we look to build upon the important work we have already done, we must continue to develop and grow our company so that it is more sustainable. We have made great strides in this transformation and in showing what we are capable of as a company, but we still have work to do.
"Above all else, we must operate and make sound business decisions as a company whose number one priority is to understand and provide for its customers."