Insurance cost increases helps drive gap between rich and poor | Insurance Business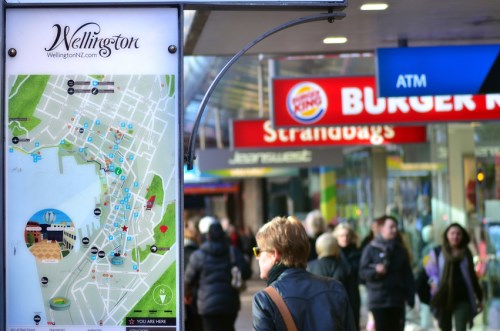 Superannuitants and beneficiaries have spent more on insurance and other items that have risen rapidly in price, such as local council rates and energy bills, causing the divide between the rich and the poor to grow,
RNZ
reported.
Statistics New Zealand, which measured how inflation was experienced by households, has found that superannuitants' costs rose 19% over the past eight years, while beneficiaries' costs increased by 16%.
That's more than the average 13% increase for all households, and double the rate of inflation felt by the highest spenders,
RNZ
said.
Kay Brereton, spokesperson for the Beneficiary Advocacy Federation of New Zealand, said: "It's actually become very hard for beneficiaries. People are meeting those basic costs they have of rent, power and phone, and they're juggling those to keep them on. For some families, people are going without meals."
Bill Rosenberg, Council of Trade Unions economist, said the inequalities in income between the rich and the poor were reflected in the different types of prices they face. The reported cited, for example, that 83% of high-spending households were homeowners as compared with 55% in the lowest spending group.
"So basically the households with the lowest living standards face the highest price increases," Rosenberg said.
Rosenberg added that the government should implement new measures to re-examine inequality measures, which have been based on the consumer price index (CPI).
"They may well show income inequality rising more quickly than previously thought," he stated.
Susan St John, Child Poverty Action Group economics spokesperson, called on the Government to address the increasing struggle of poor households to make ends meet.
"Linking to changes in average wages, as New Zealand Super is, is a really good idea," she noted.
"But when we have to wait for ad hoc adjustments like the government putting $25 a week extra into the core benefit rate where there are children, that's a really poor policy because it doesn't give any certainty over time that living standards will be held up and maintained."
Prime Minister John Key didn't agree that inflation is causing a growing gap between the rich and the poor. He also argued that while retirees spent more on insurance, council rates, and energy, the average weekly earnings used to index Superannuation payments had risen 27% over the same period.
"If you look at the increase in the New Zealand Super over the time we've been in office, it's been quite dramatic relative to the overall inflation rate," he explained.
"So you can obviously always pick out one item but overall New Zealand Super is up dramatically over that time and inflation is low."