Insurance experts in hot demand for 2014 | Insurance Business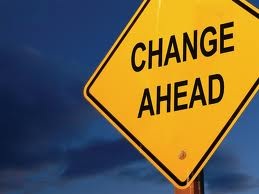 Recruiting firm Hays' latest Quarterly Hotspots report of skills in demand has shown there are several insurance roles on the list of professionals needed, despite the first quarter traditionally being the quietest.
According to the report, F & G Claims in Auckland and Christchurch and Life Underwriters are in hot demand while F & G Broker Support, Rural Underwriters and Loss Adjustors in Christchurch were also gaps needing to be filled.
Lorraine Zencic
, senior business manager of Insurance at Hays, told
Insurance Business
that while this quarter is quieter in the more senior end of the market and there is more movement in the lower levels, the second quarter should see a lot more action.
"The first quarter is leading into the financial year end so it's a planning time for them. Plus many client-facing and sales individuals get paid out bonuses at this time of year, which holds the market steady within that tech sales and senior end of the market. Within broking there are some particularly good bonuses being paid out so they won't be going anywhere. This is traditional; it's always the same every year. Support roles are where you get that movement. Howeve,r in the second quarter I predict the demand for roles in revenue generating and client facing will increase."
Zencic, who has worked in this industry for 18 years, says what is defining the market like never before is total change. "I have never met a market like this one happening right now," she said.
"It's a direct result from the impact of Christchurch three years ago. Across the board insurance and broking they're being impacted either by restructures, head count freezes, mergers and acquisitions – and haven't we seen a few of those – potential company sales, or rumours of someone buying us, redeployment due to offshore outsourcing of non-core roles then rumours of potential new competitors coming into the market. There's so much going on, there will be opportunities galore."
With
IAG
offering for
Lumley
, there is a lot of uncertainty and change impacting on two very large organisations and the way they are recruiting is totally different, said Zencic. "One wants to keep and retain the best staff in the company they're taking over and retain their own."
This uncertainty can also make people who have been with companies a long time look around and see what else is available. A few are looking at Australia and some in Australia are looking to come back to New Zealand. "The ditch isn't as wide as it used to be," she said.
"Results and productivity are high on the agenda of employers as is a good cultural fit. Professionals looking to change their market or employer need to know they need to stand out from the crowd and having the performance and solid reputation is what will get them a job. This is a really small industry and everyone knows everyone so if you haven't got that you're not even on the ladder."
As well as changing the insurance industry, the Christchurch earthquakes have exposed more people to insurance who wouldn't have been normally. "Increased numbers had a taste for insurance and grew to like it. It's an exciting industry with ongoing change and ongoing opportunities.
"Insurance was always seen as a big old dinosaur and never seen as a sexy career and yet you can go in this industry and become anything. I've known people who've started in call centres and moved into HR, marketing, underwriting… If you look at the CEO's of the big businesses where do they all start? At the bottom."