Insurance fraud probe reveals further wrongdoings | Insurance Business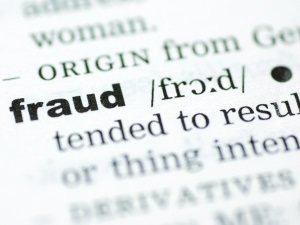 A nurse convicted of insurance fraud and stealing drugs has narrowly avoided being struck off the profession's register – and has prompted a timely reminder from the insurance industry of the wider consequences of insurance fraud.
The former Hamilton nurse, who worked at Spring Hill Corrections Facility, had made a bogus insurance claim to
Lumley
Insurance that was being investigated by police.
This then led to the discovery of a stash of drugs which the nurse, Christopher Joseph Foley, had stolen from work.
Further investigation revealed that Foley, who has now returned to live in the US, also regularly looked at pornographic images whilst at work.
The litany of unsavoury behaviour was uncovered following Foley's claim that various items including a laptop, an iPhone 5 and other electrical equipment, had been stolen following a burglary at his Hamilton home.
He tried to claim $7,500 in insurance but further investigation by police revealed the missing items at his property and at his ex-wife's.
It was during that search that officers also found a range of drugs prescribed to prisoners from Spring Hill and from his previous job at Waikato District Health Board.
He was charged with possessing the class B drug morphine, causing a loss of $7,500 by deception to Lumley Insurance and using documents, namely copies of receipts and a schedule of stolen property, to obtain a pecuniary advantage at the Hamilton District Court.
The judge decided his drug offending was at the lower end of the scale and convicted and discharged him on the theft of morphine and Tramadol in May 2013. However, the insurance fraud was viewed more seriously and the judge sentenced him to 100 hours of community work for that offence.
This week the New Zealand Health Practitioners' disciplinary tribunal found him guilty of five disciplinary charges and in a written ruling stopped short of striking him off the register.
Instead, the tribunal imposed an 18 month suspension and set conditions should he return to work in New Zealand as well as ordering him to pay about $7,500 costs.
The tribunal also ordered overseas nursing authorities to be told of its decision, the
New Zealand Herald
reported.
Foley, who did not attend the tribunal, acknowledged via a statement that he was responsible for his actions and had made bad decisions during what had been a very unhappy, stressful time.
Insurance Council of New Zealand CEO, Tim Grafton, said the actions of a minority of people had significant consequences.
"Fraud is conducted by a small percentage of policy holders and the scale of insurance fraud runs into the many millions of dollars per year.
"Ultimately insurance fraud pushes up the costs of insurance to the majority of honest policy holders.
Grafton said fraudulent claims bore elements that an experienced claim handler would easily spot.
"The methodologies and technologies available to investigators are also increasingly sophisticated making it easier to identify a fraudulent claim," he said.