Insurance giant lifts its forecast for insurance margin | Insurance Business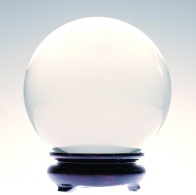 A higher than expected insurance margin has put Insurance Australia Group in a stronger position to deliver the integration of its recent Wesfarmer's underwriting acquisition.
IAG
has upgraded its full-year profit margin expectations to its highest levels since the company listed on the Australian Securities Exchange in 2000, thanks to fewer major natural disasters and a lack of claims combining to boost the insurance giant's bottom line.
The company revised its expected margin to between 18% and 18.3% in the year through to June 2014 from the January forecast of 14.5% to 16.5%.
IAG said it was factoring in a net natural peril claim expense of around $555m compared to a guidance assumption in line with full year allowance of $640m.
The Group also expects to report GWP growth of approximately 3% for FY14 compared to the 3-5% GWP growth guidance presented in January.
IAG managing director and CEO Mike Wilkins said: "The underlying quality of our expected results for FY14 places IAG in a strong position to deliver on the next phase of the Group's development, as we integrate the Wesfarmers insurance underwriting business in both Australia and New Zealand and realise the associated synergies, and as we move to our new operating model in Australia.
"In addition, we remain confident of improved returns from our Asian operations over the medium to longer term," he said.
IAG expects its full year results to include a pre-tax hit of $70 million, linked to costs related to the restructure of its Australian operations and transaction charges related to the purchase of Wesfarmer's insurance division.
From 1 July 2014 the Group has acquired standalone reinsurance protection for the combined Wesfarmers insurance underwriting business in Australia and New Zealand. This comprises a main catastrophe cover for losses up to $1.35 billion, including one prepaid reinstatement, with the Group retaining the first $50m of each loss.
As a result, the Group's maximum event retention increased to $225m on 1 July 2014, from $175m.
The insurer is due to announce its full year earnings results on August 19.
* All dollar amounts in Australian dollars.