Insurance giant resolves lawsuit on the back of strong 2Q results | Insurance Business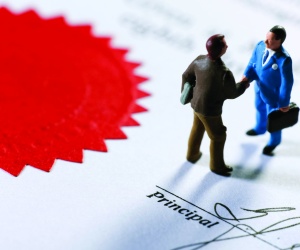 AIG
has agreed to pay US$960 million to resolve a shareholder lawsuit that had demanded compensation – potentially exceeding $100 billion – for the collapse in the insurance group's value when it was bailed out by the US government in 2008.
The class action suit was filed in 2008, shortly after AIG was rescued by the US Treasury and Federal Reserve as it racked up huge losses on insurance written on plunging mortgage securities, reports
Gulf News
.
In one of the biggest payouts of its type, AIG paid $960m to avoid the risk that the lawsuit would be successful and the company would be sunk again by bills it could not pay.
"We are pleased to resolve this longstanding dispute," said AIG. "The resolution of this and other legacy financial crisis related matters better enables us to focus on AIG's future."
The settlement was disclosed as AIG reported net income of US$3.1 billion in the second quarter, compared with US$2.7 billion in the same period a year earlier.
The results are the last under Bob Benmosche, who hands over as chief executive to Peter Hancock next month.
"AIG's results in the second quarter were solid," said Benmosche. "Overall, our businesses demonstrated our continued discipline and resilience, underscoring our focus on improving the results of our core insurance businesses."
Shares in AIG rose 2.4% in after-market trading to US$53.94 after the results, which exceeded analysts' expectations.