Insurance giant targets women to fill top roles | Insurance Business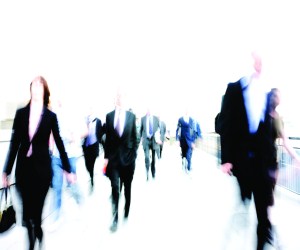 IAG
plans to have more than a third of its senior management roles filled by women by 2015, says its New Zealand CEO Jacki Johnson.
The assurance comes on the back of a global survey that saw New Zealand dropping from 4
th
in the world to 15
th
for the proportion of senior roles filled by women.
Figures released this month from the Grant Thornton International Business Report showed that New Zealand women are going backwards on several fronts when it comes to senior management and boardroom appointments.
The number of NZ businesses that have no women in senior management roles has increased from 26% in 2013 to 32% in 2014, going against the global trend which has decreased from 34% to 33%.
Also, it found only 7% of NZ businesses are looking to hire or promote women into senior management over the next 12 months – nearly half of last year's already low figure of 13%.
However Johnson said that there could be more than one way of looking at the figures.
"I think it is disappointing that New Zealand has slipped but that may be because the rest of the world is catching up rather than New Zealand having slowed down," she told
Insurance Business
.
"I think it is important that we address the systemic issues that prevent women filling our senior ranks.
"I think the question we need to be asking is how do we enable our workforces to reflect their customer base and communities? And what is in our culture that creates unconscious bias in the recruitment process?"
She said it was also important for the industry to attract more diversity, not just in gender and ethnicity, but also the skill sets necessary to enter it.
"My background is health and safety science, and it's only because someone recognised how my skills could be applied to an insurance role that I am here today," she said.
The report also showed New Zealand as going against the global trend to introduce quota systems, which guarantee a certain percentage of women in those senior roles.
However, Johnson says quota systems aren't always helpful and explains how IAG tries to stop unconscious bias by having a target, rather than a quota.
"It's a very controversial subject. I personally believe quota systems can create a wrong perception that a woman is there to make up the numbers," she said.
"For every senior role [at IAG], there has to be a credible male and female shortlisted for the position.
"However, the person who gets the job has to be the best person for the role, otherwise you put both the company and the individual at risk, and that can derail a person's career."
The trick, she says, is to make sure diversity objectives are met at each graduate intake and new hires.
"Right now, 35% of the people on our talent grid at IAG are female – that's better than the national statistics for New Zealand."
Johnson also recommends women hook into a mentoring scheme such as New Zealand Global Women which can be a key factor for women to take the next step up.
"I think mentoring is important in helping women to step forward to take on more senior roles.
"In an interview, a female will think: "I only have 90% of the skills required for a job" and spend their time talking about the 10% gap, whereas often a male will just talk about the 90% he has to offer and ignore the 10%.
"IAG has a great programme that offers a specialised form of mentoring aimed at identifying a person's goal and getting them to achieve it themselves.
"Women need to be able to identify the opportunities that are available to them in leadership but also to have the courage to take them and mentoring can be key in that."