Insurance high priority for emigrators | Insurance Business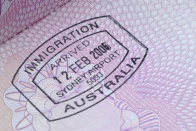 Reliable health insurance is given higher priority over schools or pensions for considerations when people move overseas, according to a survey commissioned by Zurich.
The most important "safety aspects" to underpin a decision to emigrate are job security (43%), a low crime rate (39%) and political stability (38%). But insurance also plays an important role.
For 22% of respondents, reliable insurance coverage for illnesses and disability is crucial with 20% opting for safe pensions, compared with only 14% for schools, according to Zurich.
These are the most important findings of an international survey conducted by GfK on behalf of Zurich Insurance Group (Zurich) with more than 7,750 respondents in 12 different countries.
New Zealand and Australia were third on the list after North America and Austria/Germany/Switzerland for most appealing destination to start a new life.
Proof that New Zealand is taking health coverage seriously was reflected in new figures released by Accuro last week – for the 13
th
quarter in a row, the health insurer has increased its membership by 10%.
The breakdown of Accuro's figures showed a substantial increase in membership in the 30 to 45 age group, although overall there was a nationwide drop of 13,500 members from the market last year as reported by the Health Funds Association.
Sales and marketing manager, Kelleigh Aston, "We've been concentrating attention on the role mothers play in decisions relating to family health and protection. They play a crucial role in influencing the lifestyle, behaviour and investment for their families," she said.
"Because women at home are crucial to the wellbeing and stability of the family unit their ongoing good health is essential."
"While we're encouraged by the ongoing trend, we're still concerned that now less than 30 percent of New Zealanders has health insurance. Our challenge is to reinforce the value health insurance can bring to the country as a whole as it re-balances the unsustainable future requirements of the public system," Aston said.