Insurance industry should take more risks | Insurance Business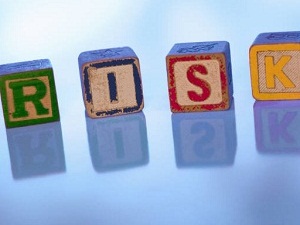 Treena Rowley, head of business performance and governance at NZI, explains why the industry needs to evolve and why the female Facebook COO is a role model.
Why did you get into insurance?
I started out in a contract role working on a special project. I thought I would be bored actually but that was not the case at all. I really enjoyed it. I've always wanted to make a contribution and do something that adds value.
How would you sum up insurance brokers in three words?
Experts in field.
What's the strangest thing you've ever done as part of your job?
I once worked with someone who insured the diamonds a customer had sewn into her underwear!
How would you change the industry?
I'd make it more future focused. I think as an industry we need to continue to evolve, take more risks and be ahead of the game.
What is the most important thing brokers and insurers can do to improve their relationship?
Keep working together to be solution focused and keep the lines of communication open.
What's the best advice you've ever been given?
Surround yourself with the best people you can and empower them to do their job - they will help you achieve success!
If you were Prime Minister for one day, what would you do?
Equal reward for everyone, regardless of gender, age or religion.
What has been the highlight of your career?
Becoming a part of NZI's leadership team – being successful in my role and working with a great bunch of people.
Union, league, soccer or other?
Union.
What's your favourite coffee?
Americano – a strong and powerful hit.
If you could invite three people to dinner, dead or alive, and excluding family and friends, who would they be and why?
Sheryl Sandberg, COO of Facebook – she's truly inspirational for her work in philanthropy and supporting and empowering other woman, and was Facebook's first woman board member.
Graeme Norton – interesting guy, very funny and you'd get the latest gossip
Richard Branson – he's fun, future thinking and an ideas man.
Complete this sentence: If I wasn't in insurance, I would be…
A primary school teacher.