Insurance is 'uniquely ill-suited' to social media | Insurance Business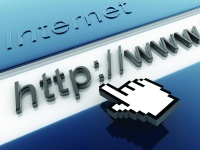 The insurance industry is "uniquely ill-suited" to the world of social media, according to Hollard Insurance Group MD Richard Enthoven – but must embrace this new world to avoid "real havoc".
Enthoven said that the fundamental dynamics of the industry are almost uniquely ill-suited to social media at an
ANZIIF
breakfast event last week.
"When customers have a bad experience, it's very bad and hugely emotive. When they have a good experience, it's expected and normal," said Enthoven. "That means every time they have a bad experience they'll use social media, and only one of a hundred good experiences will make social media."
He insisted that insurance shouldn't just sit back and admit defeat, however.
"The industry has a major issue with social media. There's no way around it – we are going to have to find some way to deal with this collectively. We have to embrace it," he added.
Enthoven's comments came as part of a general discussion about the challenges and opportunities of social media. Swiss Re MD Mark Senkevics was also wary of the impact of social media, suggesting it was 'very risky'.
"Clients have the opportunity to share their views on your performance very quickly, so your brand is enormously vulnerable," said Senkevics. "It's enormously risky, and you just have to look at the situations over the last few years where companies have fluffed it again and again."
However, Austbrokers CEO and MD
Mark Searles
argued that social media could be a useful tool to gauge market and customer sentiment, if properly monitored.
"Social media allows customers to express views and socialise them very quickly. You need to be plugged into what's being said about you, and hearing what the customer is saying," he commented. "Unless you understand how people view you, you're not going to be able to act accordingly."
PSC Insurance Group MD Gary Seymour also defended the use of social media, suggesting that insurers, underwriters and brokers could do more to engender positive interaction.
"The new generation are just as happy to say something good as something bad," said Seymour. "But because we don't open ourselves up to the positive feedback, we only hear the bad stuff."
The discussion came as part of a wide-ranging panel discussion on the SME market, which also featured Willis Australasia's Tony Barber and Lloyds of London's Adrian Humphreys.
Is social media a force for good or for ill? Should the insurance industry embrace it, and if so how? Tell us your views below.