Insurance law guru opens up on NZ text | Insurance Business New Zealand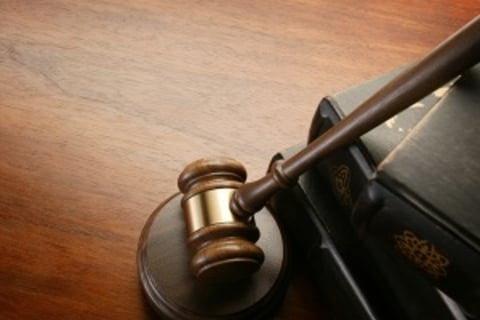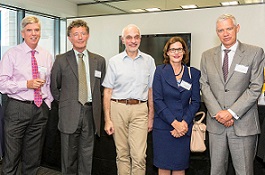 World-renowned insurance law expert Professor
Rob Merkin
,
Special Counsel at DLA Piper New Zealand,
tells
Insurance Business
about the challenges and highlights involved in writing Colinvaux's Law of Insurance New Zealand with his co-author and Auckland University academic, Associate Professor Chris Nicoll.
Pictured at the recent book launch are
Crossley Gates
, partner, DLA Piper New Zealand, Associate Professor Chris Nicoll, Professor Rob Merkin QC, Justice Patricia Courtney,
Grant Macdonald
, partner, DLA Piper New Zealand.
What was the biggest challenge you faced in putting the book together – did the 22 year gap since the last one add to that challenge?
The earlier text was a very short one. This is the first comprehensive text written on New Zealand insurance law. New Zealand insurance law is a combination of statutory regulation and New Zealand decisions, but the courts are heavily influenced by decisions from the UK and Australia. So we had to produce a book which drew upon all of those sources.
About the timing – why now? And since there is still plenty of outstanding Christchurch litigation, will it be a shorter gap until the next update to include further developments?
There is never a good time to write a law book, because the law is constantly developing and changing. If we had waited for the right time then the book would never have been published. We were able to take in the bulk of the Christchurch litigation, although new cases are arising all the time. Since the book was published there have been some significant decisions as well as announced changes by the industry to its practices in dealing with consumers. We intend to keep the book up to date by supplementation.
How did you enjoy working with Chris Nicoll, and how did you divide up the work?
We are still friends! We used as our basis my UK text, Colinvaux's Law of Insurance, which I have edited over the past 20 years. The framework was adapted and integrated with New Zealand material. Chris undertook a comprehensive search of New Zealand cases, devising computer search programs along the way, and it is our hope that we have picked up everything significant from this jurisdiction. It was also fortunate that I was working on Sutton's Law of Insurance in Australia, and so authority from Australia was also to hand. So this is a New Zealand text, but drawing upon other jurisdictions in the many situations where there is no relevant New Zealand authority. We had considerable assistance from Rebecca Sellers, a guru on regulation, as well as Sophie Merkin (DLA Piper) and Rohan Havelock (University of Auckland).
Who will find this work most useful and what aspect of the book are you most proud of?
With insurance disputes now featuring large in the New Zealand system, we have aimed this book at practising lawyers, insurance companies, brokers and loss adjusters. We also hope that the development of insurance law will trigger student interest in the subject, and we are gratified to see that there are now undergraduate and postgraduate insurance law courses at both Auckland and Wellington universities. We hope that more will follow.