Insurance lawyer predicts rise in fines | Insurance Business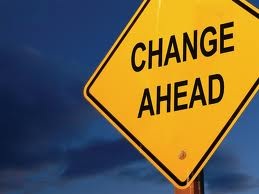 A leading insurance and litigation expert has predicted a dramatic rise in fines in the light of the rapidly changing regulatory landscape in New Zealand.
Wellington-based Stacey Shortall, of law firm Minter Ellison Rudd Watts, said the changes meant that the importance of good insurance cover was greater than it had ever been.
"The actions of individuals, particularly directors and officers, are facing heightened scrutiny," Shortall said in her article titled 'Regulations, reform, responsibility', in the firm's new magazine
Cover to Cover
.
"As companies and their people look to the horizon and seek to best prepare for the worst, the role of insurance is critically important.
"The challenge to insurers is to be equally well prepared for the changes as they arrive."
Shortall listed a range of factors that had prompted various legislation to be introduced including:
- the global financial crisis (GFC) prompting the establishment of the Financial Markets Authority and the Financial Advisers Act being passed and the licensing of non-bank deposit takers, auditors and trustees;
- natural disasters such as the Canterbury earthquake driving change in requirements of the Local Government Act, the Civil Defence and Emergency Management Act, the Building Act and the Environment Act. This in turn is developing new building and seismic requirements and putting higher scrutiny on professionals such as engineers;
- workplace tragedies such as Pike River and numerous forestry incidents prompting health and safety reform and the new Crown agency Worksafe New Zealand which has introduced fresh legal obligations coupled with tougher penalties.
Says Shortall: "New Zealand is about to adopt legislation very similar to Australia's model law which includes the proactive duty of due diligence for directors and officers.
"Fines will increase dramatically. In the interim, recent court decisions already reflect higher reparations than previously awarded, which of course, can be insured against.
"The number of inspectors on the ground is also growing, which is causing an increase in investigative activity resulting in an increase in defence costs."
She said food safety was another area where regulations, tools and guidance materials are currently under development with a new Food Act coming into effect in March 2016.
"The pace, volume and complexity of regulatory change are unprecendented in New Zealand," Shortall says in
Cover to Cover
.
"The emphasis on compliance is driving increased regulator activity. Investigations and prosecutions are growing, as are the number of official inquries.
"These create the need for legal representation (and consequent spend) particularly when investigations are regularly running on a parallel track."