Insurance lawyers affected by disaster dip | Insurance Business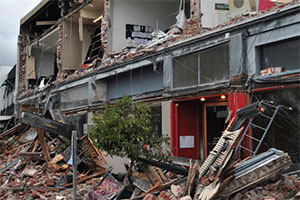 A buoyant global economy and a flurry of legislative activity mean New Zealand's insurance lawyers remain busy, despite the number of Christchurch cases ramping down.
"Although the first Canterbury earthquake occurred nearly six years ago, the 2010 and 2011 earthquakes continue to be a key driver of work for our insurance law practice," said DLA Piper New Zealand partner Veronica Cress.
"However, the volume of this work is steadily decreasing."
DLA Piper partners and clients around the world are also a key driver of insurance sector work for the firm in New Zealand, she said.
"As a global firm, we are frequently asked to advise international insurance industry participants across multiple jurisdictions and we regularly collaborate across borders for this purpose.
"[Also] a global increase in corporate merger and acquisition activity and the increased use of representation and warranty insurance in these transactions have been key drivers of work for both our insurance law and corporate law specialists."
Locally, legislative change and new entrants in the market are also proving to be key drivers of work in the insurance law space.
On 1 January 2016 a revised Fair Insurance Code came into effect.
"The Code applies to all general insurers who are members of the Insurance Council of New Zealand. It sets a higher benchmark for self-regulation than the previous code and includes a commitment by insurers to act reasonably in response to non-disclosure."
There have also been legislative reforms impacting indirectly on liability insurers, she said.
"On 1 March 2016 the Food Act 2014 came into force.
"The Act regulates food businesses according to their level of food-safety risk. Penalties for failing to comply with the Act include: suspension, fines of up to $500,000, and imprisonment for up to 5 years for individuals at the highest level of offending."