Insurance 'no silver bullet' for H&S Act | Insurance Business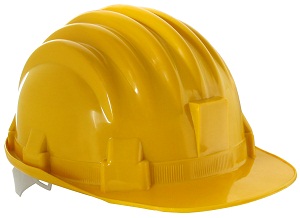 An insurance broker says he fears business owners are using insurance to 'paper off cracks' in workplace compliance under the new Health & Safety Act regime.
Fire and General manager for nationwide advisory network Prosper Group, Stewart Wright, said he had been inundated with enquiries from worried people who didn't understand the legislation and were looking at more insurance as a way to protect themselves against what they don't know.
"I guess you could say that people are trying to insure their way through a bureaucratic minefield," Wright said.
"We've had calls from paint and panel beater shops, clothing manufacturers, landlords and tradesmen, and they're all viewing the Act like it's a poisonous snake – but some things they believe they need to do are just too cost prohibitive or not applicable.
"Unfortunately, having the correct liability and indemnity insurances is not a silver bullet, it's just one aspect of what's turning into a stressful and loaded situation for many people.
"This Act has given birth to a new safety advice industry, increased compliance and cost headaches for people," he said.
Wright said a big part of the problem was making companies and ordinary citizens, like landlords, responsible and legally liable for the behaviour of others – sometimes when those people are nowhere near a particular site, such as a rental property.
He said the key steps were to take expert advice on the risk exposure and the various liabilities from those, and then take action to mitigate those risks.
He was keen to stress to clients they didn't have to go to extreme lengths on this.
"I don't mean that you need to think like Wilbur Smith and go to the lengths of imagining 50 ways to die.
"Causes of disaster are many, but actual disasters aren't that numerous – you basically have property damage, property destruction, injury and death. Just the scale differs."
Wright said while public liability insurance policies have always been available to contractors, many never use them as they regard them as too expensive and unlikely, so they self-insure.
But under the new regime it was crucial to re-think that position.
"If you're a property owner, you have responsibility to the people and properties around you," he said.
"If your house catches fire and burns down the neighbour's house, you could be held legally liable. However, if you have some home building insurance worth its salt, that policy should already include property owner's liability cover."