Insurance partnership launches unique product | Insurance Business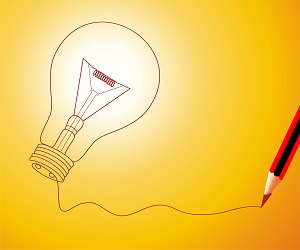 Customers will be able to lock in their insurance cover for up to three years in one go, an innovation dreamt up by Co-op Insurance NZ and Provident Insurance Corporation Ltd.
The product will be rolled out through Provident's national network of registered motor vehicle traders.
Provident CEO Steve Owens said there were big benefits for both customers and dealers.
"It's a win-win for everyone. The customer gets their premium rates and accident-free discount locked in until their next policy renewal date irrespective of whether they've made a claim or not," Owens said.
"It also means when there is a finance provider involved, they know their client and their security are covered for a much longer term than a traditional 12 month renewable policy.
"That reduces lots of effort in terms of chasing up insurance details if there is a write-off situation with a financed vehicle."
The icing on the cake for the customer taking out longer term policies is that the total excess payable reduces by $100 on each 12 month anniversary, Owens said.
"If someone takes out a three year policy today, they're guaranteed to fix their premium for the next three years, and if they make a claim during the second year, they'll only pay $200 instead of the $300 standard excess.
"It's similar to signing up to a fixed-rate mortgage in that it gives the customer certainty in what they'll be paying for the next three years."
The two companies released an
annual renewable product in April this year
and Co-op Insurance NZ CEO Henry Lynch said this latest product enhancement was the next logical step in the strategic partnership.
"Our alliance with Provident means we can leverage our infrastructure and experience to diversify into new markets with a strong distribution partner who is looking for innovation and versatility," he said.
"This multi-year product is a New Zealand first and we're delighted it has been developed and brought to market by two Kiwi owned and operated companies."
Co-op Insurance NZ developed the back end systems and underwrites and supports the Provident-branded motor vehicle insurance policies that Provident's dealer network sells to their customers.
Owens said it had been an exciting process to bring the product to the market place.
"It's been refreshing to work with Co-op Insurance NZ in terms of the speed of bringing things to market.
"Our dealer network is excited too – we had our first sale for a three year policy within two hours of the new option going live."