Insurance re-imagined makes it part of the service | Insurance Business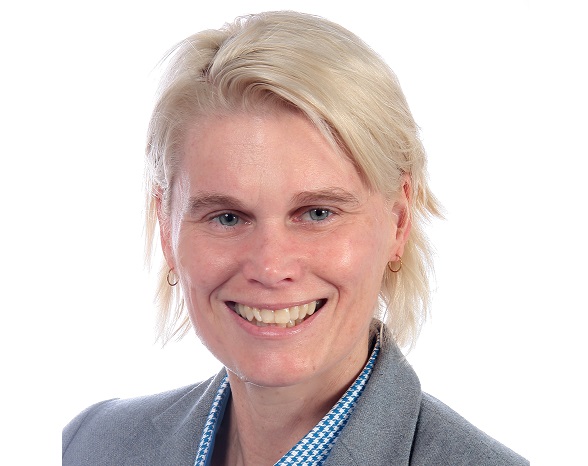 Executive manager operations at Suncorp NZ, Sacha Cowlrick, explains how personal insurance could work in the future
Why did you get into insurance?
Opportunity knocked when I was looking for my first real job. I fell into the contact centre at Fusion Insurance (the year of privatised ACC) which was a joint venture involving Royal & Sun Alliance.
I never looked back and now come full circle back to Suncorp New Zealand, where I've stepped into the executive manager operations role. This role involves bringing to life how we can work as one company. My goal is to create a back end operations team that will harness the opportunities of general and life insurance to allow all our customers the solutions, flexibility and connectedness they need to enhance their financial wellbeing.
How would you sum up insurance brokers in three words?
Passionate, vocational advocates.
How would you change the industry?
I would reimagine personal insurance not as a product you actively purchased, but as something that is inherent as part of all assets you owned and services you bought. For example, when you buy a car it comes with insurance, or when you pay a fee to get from A to B it includes travel insurance.
As we move towards less ownership and more utilisation of services, I imagine insurance as part of the service. It will mean that the industry will need to reimagine our current models and ways of working. But we will still be there to cover people, like we always have, and provide safety and solutions for customers just as we do today.
What's the most important thing brokers and insurers can do to improve their relationship?
Build our futures together.
What's the best advice you've ever been given?
Keep cool till after school.
If you were Prime Minister for one day, what would you do?
Look to introduce a Universal Basic Income provision for New Zealand.
How do we as a nation change the dynamic around work and deal with an ageing population, the growing inequality of our society, and gender inequality based on perceptions of roles and child rearing? How can we create a country that invests in re- and up-skilling and challenge inefficiencies around the delivery of the safety net for our people?
Similar to New Zealand leading the world around ACC or EQC, we could think differently around the issue of diversity and equality.
What has been the highlight of your career?
Being part of the response to the change in our industry following the Christchurch earthquakes. Making changes to our home insurance industry, while ensuring we maintained cover for our customers during a time of uncertainty, was a huge challenge – and taking a customer-led approach was a great step forward for the insurance industry.
What's your favoured style of coffee?
Flat white, but dial back the milk.
Union, league, soccer or other?
Other…. Cricket has to be the winner.
If you could invite three people to dinner, dead or alive, and excluding family and friends, who would they be and why?
Hillary Clinton, Jonny Ive and Augustus Caesar.
Hillary Clinton is someone I wanted to meet long before her presidential run. A woman who has been in office and stuck at it, even when society has put her in a pigeonhole.
Jonny Ive as a leader in understanding how 'it's the problem we solve' that people want, not the artefact we buy.
And Augustus Caesar as the first Roman Emperor. A leader who led the Roman people through the transition from Senate to the Roman Empire and a new age.
Three people who brought (and bring) changes to the ways we live that still echo today and will continue to into tomorrow.
Complete this sentence: If I wasn't in insurance, I would be…
Trekking in the Arctic Circle.
Related stories:
Suncorp NZ's rural man shines with Blues Bros stint
Suncorp man's competitive bbq bid
Zero turnover goal for Suncorp NZ's work at home pilot