Insurance salespeople suffer low ranking: survey | Insurance Business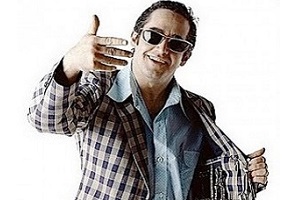 Insurance bodies have hit back at the results of a national survey which revealed insurance salespeople have ranked 45
th
in a survey of New Zealand's most trusted people, narrowly beating sex workers and politicians (47=).
The Insurance Council of New Zealand has downplayed the Reader's Digest Most Trusted People poll figures saying the results from their own surveys are much more accurate.
ICNZ spokesman Samson Samasoni said: "Our own research shows that 4 in 5 New Zealanders have a favourable view of their own insurer and about 65% have a favourable view of the industry generally.
"That favourability is in line with the public's
opinion
of other financial organisations and better than their view of Government-owned insurance providers.
He added: "When asked why they have a favourable view of the industry, most say they had a good insurance experience, their claim was accepted and paid out in a timely way. In fact, only 2% of respondents had claims declined."
The Reader's Digest annual survey found insurance salespeople placed lower than journalists (43) and real estate agents (44) but were ranked higher than other sales professions including car salesmen (46), telemarketers and door-to-door salespeople (49=).
The top five were firefighters, paramedics, rescue volunteers, nurses and pilots.
IBANZ
CEO
Gary Young
said he would be happy if they outranked journalists but was pleased they were above politicians.
"I don't think that survey necessarily reflects our particular sector, it's just insurance sales people across the board," he said, but admitted: "Insurance is one of those difficult areas that always struggles to get a good rep."
He said big steps had been taken to adopt a similar code of practice to the AFA's and improve the reputation of its members.
"The media always focuses on the bad
news
bits. If insurers settle 1000 claims really well and do one bad one, it's the one bad one that John Campbell will put on tv. It's hard to get a good rep when you're dealing in the sort of area insurers do."
He said many of the Christchurch cases ending up in court tended to be with people who had been dealing with direct insurers.
"We would say insurance brokers should be separated out from that. We think that actually we're adding a positive to the overall score," he said.
"I always say to the guys they should be selling themselves as advisers rather than sales people so rather than selling insurance you're giving advice and maybe some insurance product will come out of that.
"That's the way of the future, brokers have to be seen as advisers rather than going down the route of car sales guys flogging cheap product. We need to work on the perception of what we do."
ICNZ's Samasoni agreed that insurers, banks and brokers had to work together to help the public better understand insurance and insurance products.
"In terms of the public's view of the industry, we are concerned and are making a consolidated effort to better educate New Zealanders about insurance issues," he said.
"Our May 2014 survey indicated only 65% of New Zealanders knew what their insurance covers them for and only 43% felt they understood the role and importance insurance to the economy.
"Clearly there is more work to be done and this is why we're directly engaged with agencies such as the Commission for Financial Literacy & Retirement Income and
ANZIIF
, community groups such as the Citizen's Advice Bureaux, developing education resources for schools and tertiary institutions, helping to educate the media through journalism schools and by establishing a media award to encourage stories that help the public to become more insurance literate. "
He added: "Later this year the Insurance Council will launch a public education website that will sit alongside web tools such as Sorted, KnowRisk and Need2Know to help provide and disseminate insurance education resources and information."