Insurance sector's risk of disruption rates in second place | Insurance Business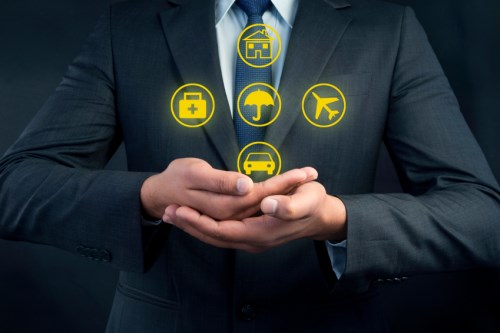 The level of concern insurance leaders have for the threats within the industry and how these might affect growth is one of the most interesting trends to come out of
PwC
's
2016 Global CEO Survey
, the global consulting firm said.
"In fact, insurance CEOs rank behind only the entertainment and media sector in their levels of concern about growth prospects, ahead of banking and capital markets, healthcare and asset management," the report said.
Over-regulation was the largest concern for insurers globally, with 66% of respondents citing it as an extreme concern.
Beyond that, however, the big risks were coming from changing consumer needs and technology.
"New entrants into the marketplace are also considered a major risk by 65% of insurance respondents.
"These FinTechs will often be able to harness technology to deliver a better customer experience than established firms."
Developments such as driverless cars demonstrated how a new generation of consumer technologies would reshape the insurance sector, the report said.
"These fundamental changes in the types of risk that the industry is insuring against are playing heavily on the minds of CEOs and will demand a coherent response strategy."
The survey results were gleaned from 490 financial services respondents to the
2016 Global CEO Survey
including 101 in insurance and 176 in banking and capital markets, with 63% of them saying they saw more threats now than three years ago.
Insurance leaders were also being proactive as well as reactive, particularly when they engaged with clients.
"We asked CEOs where they are seeing the greatest return on investment, and data and analytics ranked highest, cited by 79% of respondents.
"Also reaching the top three were CRM systems (76%) and social media engagement (57%).
"Overall, 70% are looking to use technology to better understand, assess and meet stakeholder expectations."
According to the localised, sector-specific version of the survey, or the
2016 New Zealand Financial Services CEO Survey
, New Zealand insurers would need to consider what stakeholder engagement will look like in a local context with a key focus on the consumer experience.
"Meeting the changing needs of insurance stakeholders, while also offering comprehensive cover for changing consumption patterns, will both be key for local insurers.
"This customer-centric approach will allow insurers to manage the current disruption within the sector and find new potential for growth."
Adapting and evolving alongside a parent firm across the Tasman and in a dual regulatory environment was an added complexity in the New Zealand setting, which would have to be balanced with the demands of a tech-savvy population.
PwC NZ's financial services leader and innovation partner Andy Symons said it wasn't just a matter of embracing new technologies to respond to disruption.
"Within a New Zealand context, we have an FS sector that is well-known for adopting new technologies and innovative practices – something that is rightly celebrated.
"But it's also about rethinking how businesses are structured and what the internal culture looks like, then tailoring an appropriate response that links to enterprise objectives.
"For many FS companies, facing future challenges and responding to disruption has to start with people and culture. Even as digital technology and self-service becomes more commonplace, FS leaders are investing in new people capabilities and human interactions with customers.
"That's why responding to disruption has to happen across every part of an organisation – it can't be seen as just an IT problem."
Read the report
here
.