Insurance start-up uses smartphones to insure good drivers | Insurance Business New Zealand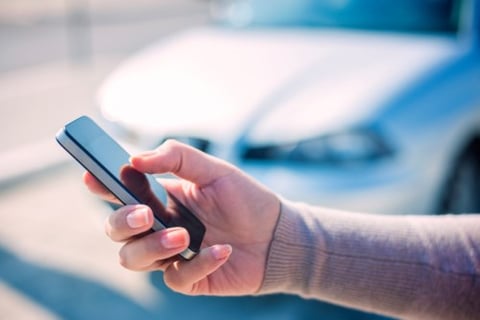 A Columbus-based insurance start-up, which recently launched in Ohio and will soon roll out across the rest of the United States, is aiming to insure good drivers with the use of smartphones and data science.
Alexander Timm, founder and CEO of Root Insurance, spoke about how he set out to establish an insurance company that remakes the process of applying for and insuring drivers.
"There's a lot happening in the sleepy world of insurance that's making it possible to drive costs down and provide better results for policyholders," Timm told
TechCrunch
.
"Although we had these noble goals… we weren't adequately using machine learning and algorithms," Timm said. "At first I tried to change it from the inside, I wasn't really able to make any progress."
This prompted Timm to begin talks with Columbus-based venture investment Drive Capital last March, securing a $3 million initial funding in the process.
His company used the capital to begin the application for approval to issue insurance in Ohio. Root then managed to secure another $4 million from Drive Capital, which along with a debt facility for Silicon Valley Bank, was used to fund its development, the report said.
Root has already applied for approval in Illinois and plans to launch in 10 more states by the beginning of 2017, and hopes to be nationwide by the end of next year,
TechCrunch
reported.
Root sets itself apart from other insurers in that all its processes are handled on smartphones. Users can download the app, scan their driver's license, and their insurance application will automatically be updated by Root's software with the required personal information.
Root's iPhone app then uses data from the accelerometer and other sensors on the smartphone to find and reward good drivers with the best rates.
"For the best 30% of drivers we cut the price [of insurance] in half," said Timm. "For the best 70% of drivers we're the cheapest in the market."
Timm said that on average, policyholders can save 20% on a typical insurance policy with Root. The lowest premiums the company has issued are $12 per month. The company's policies are reinsured by
Munich Re
, Maiden Re, and Odyssey Re,
TechCrunch
said.
Timm predicts that along with advancements in technology, the insurance industry will also be ripe for new players. "We also saw this big data come in and suddenly sensors were on everything," said Timm. "We're going to have to start using people's data to actually help them."
Timm hopes to eventually issue a single, simple contract for insurance. "You just buy car insurance and you get $1 million of coverage," Timm proposed. "We want to make it the fairest simplest product."
Related stories:
Telematics to further digitise insurance
Munich Re uses big data to develop new insurance offerings
Technology to drive long-term transformation of the re/insurance industry