Insurance vital in battle against climate change | Insurance Business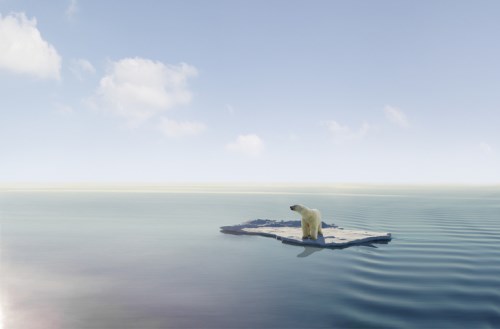 A global reinsurance giant has stressed the crucial role of climate insurance as an adaptation instrument to climate change, particularly for emerging and developing countries.
According to
Munich Re
, low-income countries are particularly vulnerable to natural catastrophes because only a few of their inhabitants can afford insurance protection. Not only are more lives lost during weather-related disasters, insufficient funds also hinders repair or replacement of material losses, leading to a lasting loss of prosperity, Munich Re said.
Munich Re's NatCatSERVICE showed that of the 861,000 lives lost from weather-related natural catastrophes worldwide between 1980 and 2015, 61% were among the world's poorest people.
The reinsurance giant identified poor access to risk information and early warning systems, as well as insufficient financial resources for funding structural measures for protecting against natural catastrophes, as the factors that drive up the number of victims.
International climate policy has also recognised the potential of climate insurance in addressing climate risks.
Insurance solutions have been adopted by the 2015 UN Climate Conference of Parties (COP) in Paris as a means for addressing climate risks in developing and emerging countries. In its final paper, the summit noted the use of insurance in cushioning the material impacts of climate change and for helping sustain economic growth.
The importance of financial risk transfer, particularly for emerging and developing countries, has also been highlighted at the G7 summit in Elmau in June 2015, with the launch of a climate insurance initiative, InsuResilience.
InsuResilience aims to provide 400 million people in emerging and developing countries access to insurance by the year 2020. This protection will be organised either on a macro level, with insurance cover for entire countries, or micro level, with policies for individual persons. It will utilise clearly defined weather parameters, such as rainfall and wind speed, in the payment of claims.
Insurance solutions could also be of great use in the development of low-carbon energy technologies, part of international climate objectives and in the development of policy goals. It can help safeguard project risks, thereby making such projects more attractive to investors. The industry can also invest in energy projects itself.
In its report, Munich Re commented that "if structured well, insurance solutions not only create incentives to take preventive measures (by way of knowledge transfer and/or deductibles), but also represent an effective tool to finance claims burdens.
"If the public and private sectors are to overcome the immense financial impact of such disasters, it is imperative to soften their long-term impact on the economy. To this end, the introduction of climate insurance solutions promotes the construction of robust social and economic structures, thereby developing resilience."
Related stories:
2016 on track to becoming world's warmest year
ICNZ boss on climate change: Adapt or pay
Climate change 'the biggest disruptor for the next 20 years'
Natural disaster impact pegged at US$520 billion