Insurer AA Insurance's sum insured survey results revealed | Insurance Business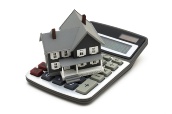 A survey undertaken by
AA Insurance
to find out who is managing their home insurance well has found the 30-44 year age group to be the least confident in that respect.
Just 55% of this group felt confident they had the right sum insured figure for their most valuable asset, compared to three quarters (74%) of over 60s and 64% of younger Kiwis.
The survey, which asked over 1,000 regular New Zealanders aged 18+ years with home insurance based on a sum insured figure, found confidence was related to two factors: the respondent's ability to calculate the figure, and the amount of research they did.
Customer relations manager for AA Insurance,
Amelia Macandrew
, said younger home owners had the benefit of starting their insurance afresh with the sum insured method.
"They haven't been concerned with the fairly recent change from full replacement," she said.
"Meanwhile, older home owners not only take a more active interest in communications from their insurer on or in the media, and they are also likely to have been familiar with the sum insured method, which was the way we insured our homes up until the 80s."
Macandrew said there were several methods for finding out information, including online calculators, seeking professional advice, or finding out information during the process of taking out a new policy.