Insurer agrees multi-million dollar buyout | Insurance Business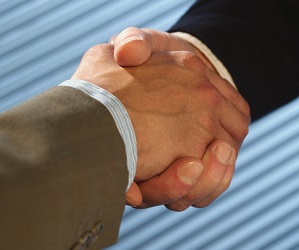 Dorchester Pacific Limited has today agreed to buy Levin-based Oxford Finance Limited for between $11.3m and $12.3m.
Dorchester CEO and Executive Director, Paul Byrnes, said the acquisition will boost the value of its total loan book to close to $90m.
"Oxford Finance is well established with a diversified and loyal customer
base, an experienced management team and a strong operational platform. We
will continue to operate the business under the Oxford brand," he said in a statement.
"We expect Oxford Finance to contribute $3m of earnings before interest and
tax in the first year to 31 March, 2015."
Dorchester are now forecasting group net profit before tax at $10 - $11m for the next financial year to 31 March, 2015 with this increasing to $14 - $15m for the financial year to 31 March 2016.
Oxford Finance was established in 1987 and acquired by lines company Electra
Limited in 2003. The business has a strong presence in the Wellington, Wairarapa, Taranaki, Hawkes Bay, Waikato and Bay of Plenty areas.
Dorchester Chairman, Grant Baker, said the acquisition of Oxford Finance met all
Dorchester's merger and acquisition criteria.
"It aligns with our strategic plan for growth we have previously communicated to
the market, it has scale to boost group earnings quite significantly and there is a low
integration risk.
"We are continuing to evaluate further consolidation, merger and acquisition
opportunities."
​The final purchase price will depend on earnings of the business for the 12 months to 31 March, 2015.
Other stories:
NZ insurer hits out at Lumley bid