Insurer AIG launches commercial property product in NZ | Insurance Business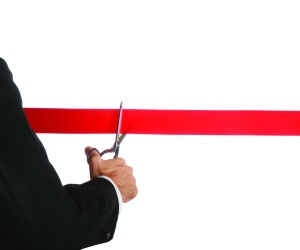 AIG
has launched a new commercial property insurance product to the New Zealand market making it the first market within the company's Asia Pacific region to launch the product locally.
Property Performance includes expanded coverage, loss prevention engineering services, and risk management solutions and is designed for medium to large businesses which face a number of risk exposures.
AIG said the all-risk property damage and business interruption policy provides comprehensive commercial property insurance solutions for businesses operating around the world.
The policy can include environmental clean-up, equipment breakdown, crisis management, and cyber coverage, with additional property coverage extensions available, AIG said, with the company taking 100% of the insured risk and able to provide market-leading engineering services.
AIG's president of global property, George Stratts, said: "Many companies are shifting their focus from deep cost cuts to strategic opportunities for growth, including global expansion.
"With the Property Performance, AIG is meeting the needs of our customers wherever they go."
The policy also offers Optimized Business Income coverage, providing clients with the flexibility of choosing settlement on either a gross profit or gross earnings basis after a loss, whichever results in a greater loss calculation.
"The complexities facing many companies operating globally do not have to extend to insurance," said Nick Wood, AIG's head of global property, Australasia.
"Our offering is designed to help clients maintain their business continuity by providing outstanding coverage and contract certainty, as well as services modelled on those provided to the largest multinationals."
Brett Clark, AIG's head of global property, New Zealand, added: "AIG's new offering with its large limits, and small to medium size enterprise capabilities, enables brokers to access broad coverage and market-leading capacity for clients of every type."