Insurer announces half year results | Insurance Business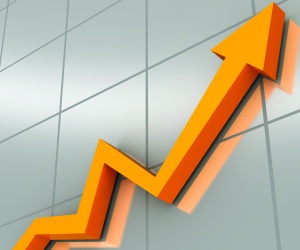 Insurance Australia Group Limited (
IAG
) announced an insurance profit of $758 million for the half-year ended 31 December 2013 (1H13: $815 million) on Friday.
This equates to an insurance margin of 17.5% (1H13: 19.9%). This was assisted by higher than originally expected prior period reserve releases equivalent to 4.3% of net earned premium (NEP), and was achieved on the back of a 4.2% increase in gross written premium (GWP) to $4,786 million.
Net profit after tax increased to $642 million, comparing to $461 million in 1H13, which included a loss of $182 million in respect of the discontinued UK business.
Managing Director and Chief Executive Officer, Mike Wilkins, said: "This is a strong result that comprises improved operating performances from each of the businesses in Australia and New Zealand, as well as an increased profit contribution from the Group's interests in Asia.
"We are pleased with the continued improvement in the Group's performance, which reflects the benefits of our pursuit of a strategy that focuses on clear priorities. Our underlying margin has more than doubled since the 2009 financial year, as we have improved our underwriting and claims disciplines and realised significant cost efficiencies," Wilkins said.
The New Zealand business produced an insurance profit of $92 million in 1H14, an improvement on the corresponding half's insurance profit of $52 million. This equates to a reported insurance margin of 12.4% (1H13: 8.3%)
"Our New Zealand business has maintained the strong underlying performance evident in prior periods, as the integration of
AMI
nears conclusion and targeted synergies are on track to be realised.
"GWP growth was a solid 4.7% in local currency terms, with rate increases in the domestic home owners' portfolio a feature across all distribution channels.
"Reported GWP growth, of 17.7%, includes a favourable foreign exchange translation effect.
Meanwhile Labour leader David Cunliffe used the 75% growth in profit in New Zealand as evidence why a publicly-owned insurance company was the way forward.
"IAG has had a 75 per cent increase in its profits from its New Zealand operations while Kiwi households face rising premiums. This must stick in the craw of Christchurch residents three years after the earthquake." Cunliffe was reported saying this morning by
Fuseworks Media
.
"Labour's KiwiBank-style insurance company KiwiAssure will keep the sector honest.
"With 90 per cent of the insurance sector owned by overseas interests, a Labour government will introduce KiwiAssure, an insurance company that will work for all New Zealanders," he said.
Wilkins said the Group remained expectant that the Wesfarmers' acquisition would be completed in the second quarter of calendar 2014, subject to regulatory approvals.
The acquisition comprises Wesfarmers' underwriting companies trading under the WFI and
Lumley
Insurance brands, and supports the Group's strategic priorities of accelerating profitable growth in Australia and sustaining its market leading position in New Zealand.
The proposed transaction also includes a 10-year distribution agreement with Coles.
The Group has reiterated the updated guidance for FY14 provided on 23 January 2014, of GWP growth of between 3-5% and a reported insurance margin in the range of 14.5-16.5%.
The reported insurance margin guidance includes the following assumptions:
 Net losses from natural perils in line with budgeted full year allowance of $640 million;
 Prior period reserve releases equivalent to around 3% of NEP; and
 No material movement in foreign exchange rates or investment markets in 2H14.
No contribution from the proposed acquisition of the Wesfarmers insurance underwriting businesses is included in the outlook for FY14.