Insurer begins briefings on proposed internal changes | Insurance Business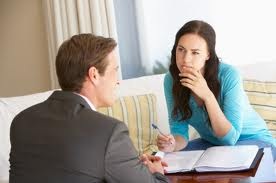 IAG
New Zealand has begun a process of organisational changes stemming from its merger with
Lumley
Insurance, with team briefings taking place across a number of business areas.
The company says it won't be drawn on what impact this will have on jobs until after consultation on the proposals is complete.
The company listed the areas facing change proposals in its plan to turn Lumley and
NZI
into one intermediated business in a statement released late on Friday.
"The proposals seek to address double-ups and clarify roles and functions within teams," the statement said. "Until consultation on the proposals is completed IAG will not speculate on potential job impacts."
The areas facing change proposals are the NZI and Lumley business units and IAG's centralised 'shared service' teams.
The shared service teams include claims services, personal pricing and underwriting, finance, risk and compliance, legal, technical services and people & culture.
The areas not affected were parts of the direct insurance business that didn't use shared services.
Senior team leaders were holding the briefings, which began last week and are continuing this week, with the overall plans developed by joint IAG/Lumley workstreams that were established immediately after Lumley became part of IAG, spokesman
Craig Dowling
said.
IAG
was encouraging staff to give feedback relevant to their area of work, with IAG's EGM of transformation, Dan Coman, saying he was appreciative of how unsettling integrations can be.
"We're moving with pace in considering our organisational design as we know integrations can be unsettling. That is why we have committed to providing certainty more quickly to our people regarding roles and responsibilities going forward."
A clear view of the implications for New Zealand was expected from mid to late October.
He said while the changes being considered were significant internally, they were likely to have little or no impact on partners and customers.
Since the purchase of Lumley was completed on 30 June, IAG says it has been working on structures across the expanded business aimed at unlocking the opportunity to:
Create a clear industry and business leadership position in New Zealand
Shape and grow the market as leaders in risk, and
Deliver value to its customers, partners and shareholders
The transformation process has differed from that in Australia, which has reconfigured its business into commercial and personal insurance, Dowling said.
Coman added: "We have an opportunity to create something truly special by leveraging capabilities and strengths from both IAG and Lumley, and our organisational design is the first step towards unlocking this potential."