Insurer body backs EQC changes | Insurance Business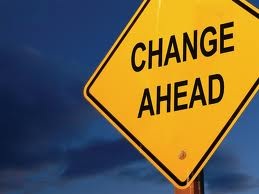 The Government has developed a number of proposals to reform the EQC Act which have been released for public discussion today and the Insurance Council of New Zealand (ICNZ) says it is broadly in support of them.
ICNZ CEO Tim Grafton said the thrust of the proposals made sense for customers and paved the way to a more efficient and effective response to major disasters in the future.
The proposals include:
EQC to exit from contents insurance
Extending EQC building cover to include more site-works and access-ways to the building
Increasing the cap on EQC building cover from $100,000 + GST to $200,000 + GST
Limiting land cover to situations where rebuilding is not practicable
Requiring claimants to lodge their EQC claim with their private insurer
Technical improvements in drafting core elements of the legislation
Minister for Canterbury Earthquake Recovery Gerry Brownlee, who expected the changes to have a modest impact on insurance premiums, said the reforms would better position homeowners, EQC and private insurers to plan for and recover from future natural disasters.
"These reforms are designed to ensure the EQC scheme remains focussed on insuring homes; resolves the difficulties experienced in Canterbury with the interaction of land and building cover; better integrates EQC and private insurers' claims handling processes; and ensures the ongoing financial sustainability of the scheme," Brownlee said.
Grafton said it made sense that the first contact people made after an earthquake was with their insurer not EQC.
"Requiring by law lodgement of all claims with insurers is a sensible change," he said. "Many people will go for years having no direct relationship with EQC at all, but they do know their insurer.
"We also believe insurers should be handling all claims, some of them on behalf of EQC which had only about 24 staff when the first Canterbury earthquake struck. That required them to scale up to about 1,800 staff to manage the claims that poured in.
"Claims handling is a core daily function of private insurers and they employ thousands of staff who are on hand to resond 24/7 and handle over a million claims a year.
"So, it makes sense for them to not only accept lodgement of claims but where they are willing and able, to be responsible for handling them too."
Grafton said the Government had wanted certain pre-conditions to be met before that happens, several of which insurers met already.
"We look forward to working with EQC so we can transition to a response that works best for customers dealing solely with their insurers for damage to their homes," he said.
Grafton also said ICNZ agreed with insurers picking up all contents damage which simplified claims for people.
He said the level of the EQC cap and several technical issues still needed to be looked at in detail. An ICNZ expert working group had been established to go through the detail of the discussion document to be submitted on in due course.
The deadline for submissions is 5pm on Friday 11 September 2015 and can be emailed to
submissions.eqcreview@treasury.govt.nz
.