Insurer CEO's warning for Wellington | Insurance Business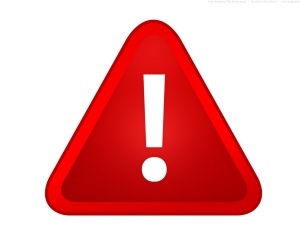 Vero
CEO Gary Dransfield has issued a stark warning to Wellington businesses and government organisations to learn from the experiences in Canterbury and act before the next event.
"It seems to be a general consensus that Wellington escaped by the seat of its pants," he told an audience at a Trans-Tasman Business Circle event held in the capital city yesterday.
"It was expected to be your businesses. And it still could be."
To drive the point home, Dransfield played a video of Christchurch business owners recollecting their experiences and explaining how something as simple as a detailed contact list could have made those initial hours after the earthquakes a lot less tough.
He said a positive to be drawn from the Canterbury earthquakes was the greater awareness and interest by businesses, individuals and government of the benefits of disaster preparedness.
"I doubt that five years ago I could have attracted a room of business people to cover topics like risk, business continuity and insurance," he said.
"Awareness is a positive start." But, he added: "Ongoing action is critical to ensure that we learn all the lessons we possibly can and apply these to our preparations for the inevitable next time."
Among the things Dransfield recommended looking at were four basic categories - human resources; business continuity including good IT backup systems; personal, such as how to communicate when power and cell coverage is out; and business financials.
In his address Dransfield said a permanent disaster recovery capability should be seriously considered for New Zealand, and he said he supports the government's move to retain the learning and expertise that the Christchurch Earthquake Recovery Authority (CERA) has gained.
"What everyone has learned in the recovery phase is that it does take a long time to assemble knowledge, expertise and relationships.
"There is a good argument – that the Minister is giving due consideration to – for maintaining the capability and expertise CERA has learned, alongside our Ministry of Civil Defence, to build resilience and provide support to local and regional areas struck by natural or other disasters, large and small."
He cited parent company Suncorp's experience following the Queensland floods which had helped the company refine its model for handling recovery.
The particularly unpredictable nature of earthquakes meant there would never be a perfect response, he said.
He went on to share some of the key lessons that Vero had learned:
* the first being that the company had had to restructure and create a dedicated earthquake team to focus 100% on recovery efforts enabled with the necessary authority to make decisions and settle claims;
* partnering up with a project management office had been vital to provide critical mass infrastructure, scalability and expertise in managing the large reconstruction projects;
* introducing a case management approach, assigning individual case manager to claims to ensure clients had one, expert point of contact;
* investing time in training and supporting staff to understand the many complex issues brought on by the recovery such as rebuilding on TC3 land, seismic risks, multi-unit properties and mass land movement areas in the Port Hills;
* the importance of a common sense approach, for example, on the residential side, Vero took over management of claims where there was evidence damage would exceed EQC cap or where resolution of land damage issues risked delaying rebuilding.