Insurer credits NZ rugby for awards win | Insurance Business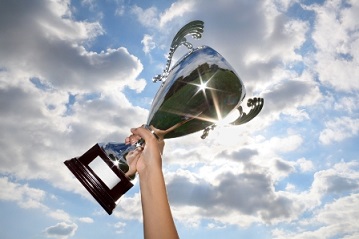 AIG
has won two awards at the UK Sponsorship Awards, including Best Rugby Union Sponsorship of the Decade and best Business to Business Sponsorship for their partnership with New Zealand Rugby.
The company said the awards were recognition for their work with six national New Zealand rugby teams – the All Blacks, All Blacks Sevens, New Zealand Women's Sevens, Maori All Blacks, Black Ferns and the New Zealand Under 20.
The Best Rugby Union Sponsorship of the Decade win was nominated by the industry and voted for by the public, beating off fellow nominees Land Rover, Heineken and O2.
Commendation for AIG's win for best Business to Business Sponsorship included how the partnership not only delivered quickly against its branding and grassroots objectives, but had also been put to work successfully as a B2B tool.
This had enabled it to drive leads and conversations with customers and new business prospects as well as engage a global workforce, according to Octagon, the consultancy that entered AIG.
"Throughout last year's Rugby World Cup, AIG staged 127 separate events and engaged over 2,400 customers and new business prospects," the judges said.
"Post event feedback achieved exceptionally strong feedback, with 92% of clients and brokers saying their relationship with AIG was enhanced as a result."
AIG said since the launch of the sponsorship in October 2012 it had helped to raise the profile of all six teams it sponsors as well as the game of rugby union around the world, including in developing nations.
It had also focused on the importance of preparation and safe participation.
Its work developing the Haka 360 Experience virtual reality app was also shortlisted in the awards.
Daniel Glantz, global head of sponsorship at AIG, said: "These awards are testament to a strong and successful partnership.
"In addition to tangible on field results, the All Blacks brand is truly unique in sport, and New Zealand Rugby is unsurpassed in professionalism."
The awards ceremony took place in London at the Marriott Hotel Grosvenor Square last Tuesday, 22 March.