Insurer FM Global's resilience ranking sees NZ drop | Insurance Business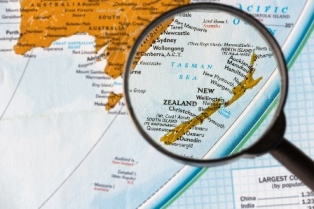 New Zealand has ranked 15
th
in the 2016 FM Global Resilience Index conducted by international risk management and insurance firm FM Global, dropping two places from 13th position last year.
Using vetted data from sources such as the International Monetary Fund, World Bank, World Economic Forum and FM Global's own database of more than 100,000 insured locations, the study measured nine core drivers of supply chain risk, grouping them into three categories: economic, risk quality or supply chain factors.
Because supply chain disruption is one of the leading causes of business volatility, the index is designed to help executives evaluate and manage the risk to their supply chain by determining the nine key drivers of risk in the listed territories.
"By giving executives easy access to authoritative information on factors that could disrupt their supply chains, the FM Global Resilience Index provides a simply way to analyse the potential for business risk and drive better decisions," said Bret Ahnell, executive vice president at FM Global.
"Resilient supply chains give businesses a distinct advantage by protecting their operational integrity, revenue stream, market share and shareholder value. A fragile supply chain, on the other hand, often harms the company involved, sometimes for the long term."
While New Zealand's supply chain score remained the same as last year, and on risk quality it jumped eight places, it lost two rankings on economic risk which affected its overall global ranking.
Drilling down into those figures, New Zealand ranked in first place for control of corruption and political risk, which was a jump up from 2
nd
and 3
rd
places last year. However it ranked 46
th
for its exposure to natural hazard and 82
nd
for the quality of natural hazard risk management, the latter ranking dropping from 63
rd
place.
How did other countries fare?
Norway lost the top overall spot to Switzerland, a move put down to declining oil prices, and Kuwait experienced one of the biggest declines, dropping nine places from 50 to 59.
Meanwhile, Armenia and Malawi were two of the biggest risers in the Index since their consumption of oil had fallen meaning the countries were less exposed to oil market dynamics.
Australia jumped from 14
th
position to 9
th
, scoring in the top 10 countries in the world with respect to both the economic and risk quality factors. It ranked well in regards to both its economic productivity (9
th
) and in its control of corruption (10
th
).
The lowest-ranked country in 2016 was Venezuela (130
th
) for the second year in a row, followed in ascending order by the Dominican Republic, Kyrgyz Republic, Nicaragua, Mauritania, Ukraine, Egypt, Algeria, Jamaica and Honduras.
"Venezuela's position at the bottom of the index reflects its exposures to the twin natural hazards of wind and earthquake, perceptions of lack of control of corruption and poor infrastructure, as well as ill-perceived local supplier quality," the report said.
France (19
th
) and the UK (20
th
) retained their positions from last year, while Germany (4
th
) rose by two places.
The Brexit referendum, scheduled for 23 June, was said to be likely to affect the country's future ranking if the vote to leave the European Union wins.
The US was divided into three regions, with the central US ranking 7
th
, Eastern US ranking 11
th
and Western US 21
st
.