Insurer IAG an award winner – for the wrong reasons | Insurance Business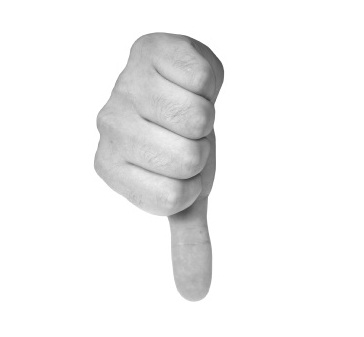 IAG
/State Insurance has won the 2015 Roger Award for the Worst Transnational Corporation operating in New Zealand, taking first place above private prison operator Serco in second and retailer Bunnings in third.
The award judges are a group of academics, trade unionists, businesspeople and anti-foreign ownership activists.
IAG was cited as a 'clear winner' that was 'far worse' compared to the others, according to judges Dennis Maga, Deborah Russell and Sue Bradford.
"IAG should be exposed and condemned publicly because of their economic dominance, low tax rate, high paid CEO and the pain they have caused to Christchurch earthquake victims," Maga said.
Russell cited IAG's behaviour as 'callous' and said they had 'refused to play by the rules of the business game'.
"The insurer takes the risk, assesses it and charges a price. IAG took peoples' money but it has not taken the risk. Instead it has tried to shift the risk back to its customers," she said.
Bradford said the degree of suffering for which IAG had been responsible for in Christchurch seemed 'phenomenal and abhorrent'.
IAG, which reacted with disappointment at news of the win, was
first listed as a finalist in the awards in December 2015.
Head of corporate affairs,
Craig Dowling
, told
Insurance Business
at the time it was concerned at the lack of understanding shown by the award organisers of the role insurance played following damaging events.
"Our scale has been important in helping secure insurance support for Canterbury over an extended period of seismic uncertainty," Dowling pointed out.
He also said the reasons given were naïve and contradictory.
"It is naïve to say it's five years since the earthquakes when most who live in the region know the seismic activity triggered by the initial earthquake in September didn't abate for a year and a half, and it took even longer for experts to understand the complexity of land damage caused by the energy unleashed by the earthquakes."
Dowling also said it was naïve to claim IAG was responsible for delays on the one hand, and then that they were pressuring for cash settlements on the other.
He said the company was 'working tirelessly' to oversee what was one of the biggest and most complex rebuild programs New Zealand had ever seen, and that the vast majority of customers had been helped back on their feet.
"It is always disappointing for us when some expectations aren't met but we will hold our ground when those expectations are unreasonable and the expectations of those administering this award process don't seem grounded in reality.
"We are proud of our people and their role in helping New Zealanders day in and day out, and we won't let this distract us in any way from the efforts across our brands to be there for our customers."