Insurer IAG disappointed with offshoring 'overreaction' | Insurance Business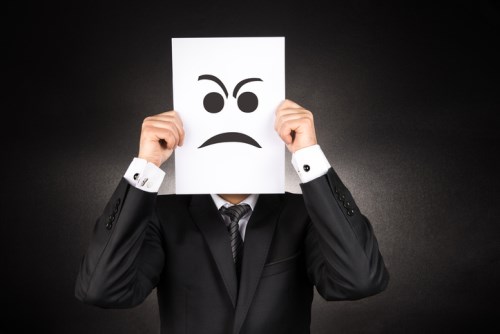 IAG
is reassuring customers – especially those affected by the recent Kaikoura earthquake – that they are not about to move their business offshore, after a series of reports surfaced in Australia and New Zealand outlining the company's plans to offshore certain processes.
The insurance giant's head of corporate affairs,
Craig Dowling
, said: "We won't be doing anything that jeopardises the experience our customers have with us and that includes nothing that would jeopardise the immediate focus on our earthquake response."
He added: "There are no changes at this point to how our customers interact with us."
Dowling said the company was 'disappointed' at mainstream media reports that had suggested the entire business was heading offshore.
This was further compounded when, in response, New Zealand First leader Winston Peters called for New Zealand to have its own state insurance company once again after warning of the 'thousands of people (who) may lose their jobs as giant Australian insurer IAG plans to sack thousands of Kiwis and send work overseas'.
"That's patently not the case," Dowling said. "There have been some questions about why we are talking about this now, and the reality is that we have been talking about this with our people, albeit in different ways, for some time.
"It has become a focus now not because of any particular announcement or milestone, but because of media reaction, and in our view, overreaction, in following up on coverage of changes that were discussed in the media in Australia."
Dowling said the company was committed to being open about what was being considered and said IAG had been talking to its employees for some time about the need for greater efficiency and how it could make it easier for customers to deal with them.
"As part of this we have discussed how we will automate and outsource some of our processes and activities.
"We've engaged specialist partners with global insurance experience to help with this and they are based offshore."
He said it was 'too early' to say what any changes might look like, and stressed it was something that would occur over 'a number of years'.
"We're reviewing different areas across our business and brands to see which processes or activities could be best performed by these offshore partners," he explained.
Dowling acknowledged the process was 'unsettling' for employees.
"Similar to the situation in Australia, it is too early and we know it is unsettling to speculate on potential job losses.
"We will talk with individual parts of our business as changes are considered.
"We will consider this carefully, and in consultation with our people, so that we make the right decisions about the right roles and functions at the right time."
The move towards offshoring certain processes follows similar moves by companies such as QBE, which transferred a chunk of its back-office high volume process activities to its global shared service centre in Manila a couple of years ago.
Indeed, at a panel session during a conference in Wellington in 2014,
IAG was asked if it would be following suit, with the response being quite the opposite
.
Toni Ferrier, who was with GM
Lumley
Business Solutions at the time, said the conversations had been around 'in-sourcing claims'.
"In New Zealand we have probably the biggest set of claims capability we've ever had in our entire existence from the Canterbury earthquakes," she said then.
"To me, there's an opportunity based on the capability and skill set of those people to potentially on-shore and become a centre of expertise particularly for some of the Australian businesses, given the time difference and being able to open earlier in the day and service Australian customers from a New Zealand base."
Related stories:
Major player Zurich to axe 8000 roles
Offshoring claims 'improving service': insurer QBE
Two insurers' offshoring plans trigger NZ fallout