Insurer IAG disputes $8.5m rebuild cost | Insurance Business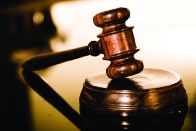 The owner of a high spec property in the Christchurch suburb of Redcliffs has launched High Court proceedings against
IAG
claiming it will cost nearly $8.5 million to rebuild his waterfront property.
According to the statement of claim, laid by Pavlos Van Aalst in the High Court last year, the home is beyond repair, but according to Van Aalst's lawyer Peter Woods, IAG had stated the home could be repaired.
The insurer, which insured the home for full replacement cost, said it believed the earthquake-damaged home could be repaired for about $2 million, which was a $6 million difference in estimations,
Fairfax Media
reported.
Woods said the homeowner's assessment had come from a quantity surveyor who based it on rebuilding an equivalent.
Damage included 'unacceptable levels' of foundation deformation, lateral spreading, cracked floors and leaning and cracked walls, according to the statement of claim.
However, IAG customer reinstatement general manager Renee Walker said she believed IAG's offers based on the available information had been 'fair and reasonable'.
"We are disappointed we have not been able to settle this claim directly with our customers, rather than through the courts," she said.
"However, in this case there are wildly divergent views of what appropriate costs are, and we are therefore unable to reach agreement."
Woods said insurance company representatives visited the home yesterday to do further assessments.
Further legal discussion was set down for 27 May 2016,
Fairfax Media
reported, with Woods saying it was too early to say whether the case would go to trial.