Insurer IAG expecting underinsurance 'horror stories' | Insurance Business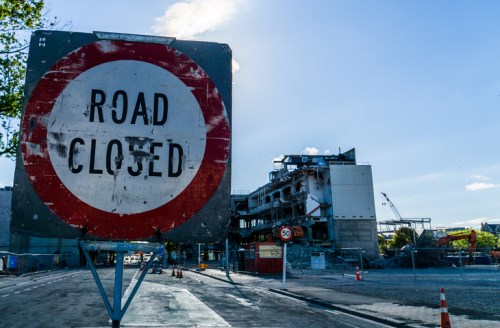 IAG
's chief risk officer
Karl Armstrong
says evidence of underinsurance is already apparent two and a half weeks into the response to the massive earthquake in Kaikoura.
The company has had around 1,500 claims lodged directly with it and IAG customers have put in around 7,500 claims to
EQC
.
"The disappointment that I think will come across will be around the levels of underinsurance," Armstrong told
Insurance Business
.
The
45-year industry veteran
, who is currently based in Christchurch, said the policy response playing out now was different to that following the 2010/2011 earthquakes because of the move to sum insured policies instead of full replacement.
While that meant considerably more clarification for insurers and reinsurers, there were customers who would soon be facing some harsh realities.
"I've looked at photographs of a couple of properties, one of which was insured for $500,000, and just thought 'No way, it's a write-off now. It should be double that figure.'
"So there's going to be some horror stories, but unfortunately the industry's been telling customers for the past four or five years to use the calculators and this is what we're going to be looking at."
He continued: "Christchurch was difficult, partly because of the instability of the land and the liquefaction issues and I suppose the inability to do things – the open-ended policy created an incredible black hole of just not knowing what has to be done.
"Under the new process where people have specified retaining walls etc we know exactly what the exposure is."
He added: "Hopefully most will come out of it okay but I know there will be underinsurance in those communities."
Armstrong said IAG had taken lessons from Canterbury and immediately kicked them into action with a full response set up within 10 days.
They opened up a shop front in Kaikoura on Wednesday manned with on the ground claims people plus six assessors, and have made a base at the community centre in Ward with four loss adjusters going out into the community looking at properties.
"Compared to where we were in Christchurch when it was 18 months before we could do anything – we had cordons everywhere, denial of access to the city so we couldn't assess anything - here we can get access to most places, be it by helicopter or other means, but we can least start to assess the damage we're seeing."
Armstrong said the company was not differentiating customers according to which brand they were with within the IAG umbrella.
"Whoever comes up we deal with, it could be via a broker or it could be via the direct network, and even other company's customers, because it's about a community response, not just our brands necessarily."
He urged brokers, if they hadn't already, to make contact with their clients.
"That's the big thing for me, get in there, you know who your clients are, you know where they are, get in there, make contact, check they are all okay and check they're still able to communicate and operate.
"They [brokers] can check what part they can play, and what part we can play in the recovery process for the clients.
"Some of the recovery will be cheques being paid – we're not going in there with teams of builders because if a building has been completely destroyed then it's likely that the sum insured is just a payment process.
"But what it does do is it gives the customer choice in what they want to do, and when they want to do it as well."
He said the company was also working through more collaboration with EQC.
"So we can make this a vastly better experience for customers and we're not going through this process of multiple agencies confusing customers with an unbelievably high number of visits.
"We're asking how can we actually get this to work with the least impact on clients and we're making progress on that front as well."
Other differences to the Christchurch response were that claims were more rural and spread out.
"It's also a different type of earthquake, and we're not plagued with liquefaction," he added.
Even Wellington, although it is a central city location, was quite different, with most people back to business as usual after just a few days.
"I think Wellington has dodged a bullet, but as the mayor of Wellington said the other day, it's not bulletproof."
Armstrong said IAG had just reached 96% of all Canterbury claims closed and were due to shut it down from 1
st
January 2017 and move to what they were calling a disaster recovery unit (DRU).
"The disaster recovery unit was designed to do a number of things – 1) to provide for that 4% run-off and continue with that; 2) to do some wash-up work with EQC on recovery aspects; and 3) to be there God forbid another event like this should happen.
"We didn't envisage having to enact it as quickly as we have," he said.
Some staff had decided they couldn't face another earthquake response however.
"There's areas of people saying 'no, not for me, I'm not staying for this thank you', and these are people who've done this job hard for five years," Armstrong said.
"But there are others who've done it hard for five years and just love doing it, they're really right into it, and we've got people volunteering left, right and centre to go to those rural communities.
"Often it's the same people who volunteer but they're brilliant with customers, so it's then about not wearing the willing helpers out and making sure we've got a constant flow of people going through.
"That's one of the little challenges we've got at the moment but I think it's something we can deal with."
Related stories:
Insurer Vero passes 1,000 quake claims mark
Loss adjuster Crawford & Co sets up four quake triage hubs
Industry gears into action following fatal quake
Special Feature: Loyal to the firm for 45 years and counting