Insurer IAG leads project to improve disaster recovery | Insurance Business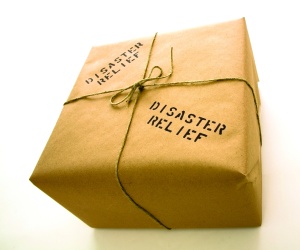 Businesses, government and community organisations need to collaborate more for natural disaster recovery to improve, according to a new report by Resilient New Zealand.
The organisation,
formed this year by IAG, Beca, BNZ, NZ Red Cross and Vodafone
, has produced a report
Contributing More: Improving the role of business in recovery
after interviewing more than 50 business, government and community leaders involved in the Canterbury earthquake recovery.
The project's lead, Bryce Davies from
IAG
's corporate affairs team, said the report includes important steps businesses can take to ensure they can not only survive natural disasters, but thrive, and end up in a position where their skills, experience and resources can be used in wider community recovery.
"It encourages businesses to be proactive, reduce their risks, and build networks that will enable collaboration opportunities," he said.
"These are critical elements in ensuring New Zealand recovers well, and quickly, from our next disaster – whatever, and wherever it is."
The report recognises the importance of central and local government considering how their frameworks can best enable the skills and resources of local businesses to be embraced, he said.
The Minister of Civil Defence, Hon Nikki Kaye, had commended the report.
"I am delighted to see the private sector taking the initiative in this manner and I hope we will work more closely in the future," Minister Kaye said.