Insurer IAG welcomes blackmailer's guilty verdict | Insurance Business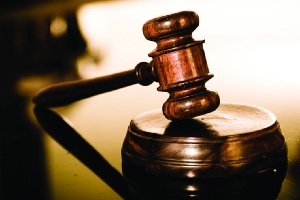 A man who disagreed with his insurer's decision to turn down his insurance claim has been found guilty of attempting to blackmail several of its executives.
The jury took just over three hours to reach their guilty verdict on Christopher John Robinson in the Whangarei High Court.
An earlier additional charge of perverting the course of justice was dismissed after the Crown did not offer any evidence.
Robinson's five-bedroom, 500 sq m Killara Luxury Lodge near Kerikeri burned down just before midnight on 9 September 2011.
State Insurance, who Robinson had insured the property with, declined his claim, concluding that the fire was deliberately lit.
Robinson was alleged to have blackmailed
then CEO of
IAG
, Jacki Johnson, IAG group CEO Michael Wilkins and general manager of State Insurance, Mary-Jane Daly.
Robinson also wrote to IAG New Zealand's lawyer Chris Hlavac, of the firm Young Hunter suggested a settlement offer either immediately in confidence or openly in the full glare of the media, the Northern Advocate reported.
"The cost to IAG of the latter option is hard to quantify but I imagine it could be hard to continue issuing policies at all if it is shown that IAG actively worked with the investigators to fabricate evidence to avoid paying a valid claim," he wrote.
By threatening to disclose information about alleged illegal conduct on the part of IAG NZ to the public, Robinson intended to benefit by forcing the company to pay out his claim, the Crown case stated.
Robinson's lawyer said the jury could not be sure his settlement offer was a threat to disclose information about IAG NZ.
The
Northern Advocate
also reported that a charge of arson against Robinson had been dropped in the Whangarei District Court last year.
In that case, the Crown alleged a 'remote ignition theory', saying Robinson had started the fire via computer from 400km away in Hamilton but Judge John McDonald ruled the evidence could not be used in the trial. The police subsequently withdrew the arson charge.
Robinson is on bail and will reappear for sentencing in June.
IAG deputy general counsel - enterprise, Seamus Donegan, said the company welcomed the verdict.
"Making a blackmail complaint to the police was very unusual for IAG, but Mr Robinson's threats and the demands, made at a time when he was on bail, were so improper that IAG was obliged to refer the matter to the New Zealand Police.
"The arrest and prosecution that followed were entirely a decision of the New Zealand Police and the Crown Prosecutor. The case has not concluded until sentencing on 10 June, but at this stage IAG can say, we are pleased with the verdict."