Insurer IAG welcomes court's clarification on EQC liabilities | Insurance Business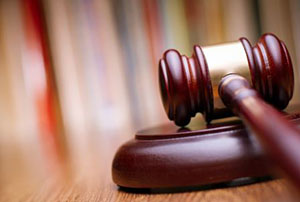 A heavyweight insurer has welcomed a recent decision by the Court of Appeal which clarified that there is a difference between what EQC pays out and what it is liable for.
In
Jarden v Lumley General Insurance (NZ) Ltd
, the Court of Appeal established that, in respect of certain policy wording, owners could not rely on what the EQC had paid in order to claim that the insurers were liable for the balance of repair costs if an issue remained regarding whether the EQC had met its full liability under the Earthquake Commission Act.
According to the Jardens policy with Lumley, they had an arrangement of 'top-up'cover.
The policy required Lumley to pay for any loss arising as a direct result of the earthquake but not for 'any loss for which compensation is payable' under the act.
The EQC had paid the statutory cap of $100,000 plus GST for the September 2010 quake, but just a small payment for the February 2011 quake.
It had not yet been determined how much the repairs for the February event would cost, so the insurer had not agreed that the EQC had met its full statutory liability.
The insurer appealed the court's finding that it was bound to accept that the earthquake cover was the amount for which the EQC had settled with the Jardens, and the Jardens appealed the High Court's dismissal of certain areas of alleged earthquake damage and the calculation of the EQC payment.
Law firm Jones & Co said the Jardens successfully showed that part of their EQC payment had related to legal costs and therefore should not have been taken into account in what the EQC had paid them under the EQC Act.
The Court of Appeal dismissed their appeal on damage and allowed Lumley's appeal on the effect of the EQC settlement.
"The Court of Appeal decision confirms what insurers and their lawyers have always taken to be the case – a policy wording can be wide enough to mean that which the EQC pays out and what it is liable to pay can differ," Jones & Co said.
"From the plaintiffs' perspective, this case reinforces the general view that when settling it is better to include all parties in the settlement to ensure finality."
The firm said that with another tranche of claims having been passed on by EQC to insurers in recent months, there remained some 'tricky navigation' ahead of the different statutory obligations on the EQC and contractual rights under the policy.
Meanwhile,
IAG
's deputy general counsel, Seamus Donegan, said the company, which owns the Lumley brand, welcomed the decision for giving some clarification to the matter.
"We were very pleased with the outcome of this case. First, from an insurer perspective it reinforced the need for claimants to produce real evidence of damage, rather than simply making assertions without credible expert testimony.
"Secondly, insurers are not bound by settlements between customers and the EQC, where insurers have a different view on scope of repair and apportionment of damage between earthquake events."
Related stories:
Court decision 'out of step' with how insurance operates
Caution remains around remaining EQC transfer figures