Insurer IAG's blackmailer sentenced | Insurance Business New Zealand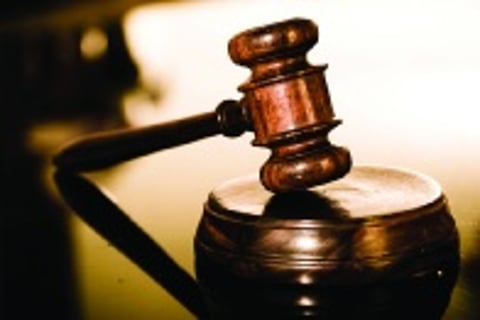 A man who thought he could blackmail
IAG
by threatening to expose them in the media has been sentenced to nine months home detention at the High Court in Whangarei – and has been revealed to have five previous convictions for blackmail.
Christopher John Robinson, 68, now has to spend the next nine months at his Helensville property having his every move tracked after Justice Ailsa Duffy said Robinson's demands had 'elements of grandiosity and a detachment from reality'.
Robinson thought he could get $5 million by sending emails threatening to expose the insurance company in the media.
At his sentencing on Friday, it was revealed that when Robinson lived in England he had made demands for money from five large London corporations in 1993, and was convicted and spent four years behind bars, the
Northern Advocate
reported.
In May, Robinson was found guilty of blackmailing
several IAG executives by a Whangarei jury, including IAG New Zealand's lawyer Chris Hlavac of the firm Young Hunter, IAG NZ CEO Jacki Johnson, IAG group CEO Mike Wilkins and general manager of State Insurance, Mary-Jane Daly.
Robinson's five-bedroom, 500sp m Killar Luxury Lodge in Kerikeri was destroyed by fire on September 9, 2011.
He was initially charged with arson but the charge was withdrawn by police in the Whangarei District Court last year.
However, State Insurance declined Robinson's claim after concluding the fire was started deliberately which prompted Robinson to email Hlavac in May 2013 suggesting a settlement offer either immediately or openly via the media.
He sent two more threatening emails that month, with threats including using a website to destroy IAG's reputation unless his monetary demands were met.
IAG's deputy general counsel Seamus Donegan read a victim impact statement in court, saying that while threats of media action to the company were not unsual, Robinson's threats and demands had been 'extraordinary'.
"Our good name is everything to us," Donegan said. "We decided to refer this to the police."
Describing Robinson as 'headstrong and arrogant', Justice Duffy said he had done himself a lot of harm by ignoring the advice of his legal team.
"Now hopefully you can see that what you did was a mistake… leave it in the hands of your lawyers from now on," she said.
The maximum penalty for blackmail is 14 years' jail, but the judge said Robinson had shown remorse, his threats did not involve violence and she did not consider IAG to be vulnerable victims.
She said his previous convictions were more than 20 years ago and were different to the ones before the court.
Robinson is now pursuing his claim against IAG through the civil court, the
Northern Advocate
reported.