Insurer launches unique solution in NZ | Insurance Business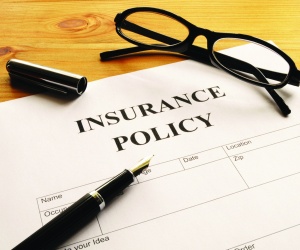 ACE Group has launched a Marine Services Liability (MSL) policy tailored to the specific needs of marina operators and shipbuilders or repairers in New Zealand.
The insurer says these businesses are often required to purchase two stand-alone insurance policies to protect them from their casualty risks of General Liability and Ship Repairers Liability.
This can often result in gaps in cover between the marine and non-marine activities of the business, ACE said.
The MSL product has been designed to bridge the gap, and also includes cover for contractors performing maintenance work, and also those involved in the manufacturing of marine vessels.
Mark Downes, casualty manager and construction practice group leader for ACE in New Zealand, said: "Instead of purchasing two policies to provide liability coverage for the marine and land-based activities of their operation, New Zealand business owners can now purchase ACE's Marine Services Liability product.
"MSL is a simple and affordable policy that will provide businesses such as vessel builders, ship repairers, slipway operators, berthing, fuel and storage providers' protection from a broad range of liability exposures," he said.
The company said coverage highlights under the MSL policy include:
Liability for third-party bodily injury
Products liability
Liability for damage to property including a vessel and vessel parts (damage includes the full value of the vessel or vessel parts)
Consequential loss and legal defense costs
Coverage for Testing and Commissioning (sea trials)
No restriction in the length or value of the vessel(s) being worked upon for repairs
Policyholders can also benefit from ACE's marine and general liability risk engineering services, the insurer said.
"Leveraging local and global expertise, the ACE risk engineers help organisations reduce or eliminate the likelihood and consequence of loss or injury through customised loss control and risk management programs."