Insurer looking to axe 21 branches | Insurance Business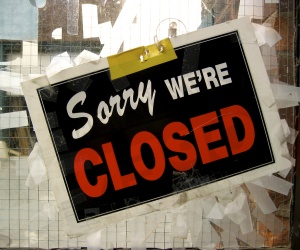 IAG
's State Insurance has begun consulting with employees over plans to close 21 out of 22 State branches around the country in a bid to increase efficiency.
The move, which the company expects to finalise in mid-October, potentially affects 91 employees.
There are currently around 1400 in IAG's direct insurance division.
EGM Craig Olsen said the company would be supporting its people should the plan be realised.
"We recognise this is unsettling and potentially disappointing for employees who have served customers face-to-face so well, and often for a long time," Olsen said.
"We are committed to supporting our people and should the proposal proceed we will look at redeployment opportunities across our wider business."
Olsen said the move came after realising the numbers of customers visiting the branches over the past five years were dropping.
This was put down to people choosing to discuss their insurance needs over the phone or online.
"Insurance is increasingly 24/7," he said. "Over the past five years fewer State customers have been visiting our branches and instead are choosing to call us or connect via our website or other online mechanisms at a time that is convenient to them."
He said the company was looking to invest further in improving State's capabilities in these areas.
"People's needs are changing and the proposal is that State will focus on supporting customers online and over the phone in a way that leads the market. State excels in servicing through these channels and it is our intention to invest in further developing this capability," Olsen said.
The company is proposing to retain State's Riccarton branch in Christchurch, where it has been identified that specific customer needs related to earthquake-related insurance claims justify a different approach.
IAG also owns
AMI
which has 65 stores across the country.
Olsen stressed there was no intention of moving away from having a face-to-face option with them.
"We are investing in new-look AMI stores that reflect that brand's close connections into local communities. State's branch network is less extensive, which is why we are looking to consolidate our overall presence."
He continued: "Our strategy remains to be there, across our direct insurance brands, where customers want us, when they want us, with compelling and affordable insurance products and superior support – but to achieve this we need to be efficient.
"State is working through a formal consultation process and our focus at the moment is supporting our people and considering how we work with those customers who do prefer a face-to-face experience."