Insurer losing numbers in Australia and NZ | Insurance Business New Zealand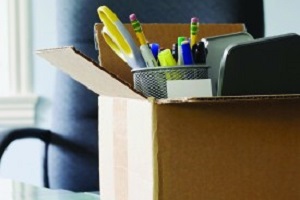 The number of workers leaving
Lumley
since its acquisition by
IAG
is noticeable and significant on both sides of the Tasman, sources say.
As Friday's news of
Lumley NZ's CEO John Lyon's resignation
sank in, industry insiders confirmed that that the exodus which began as a trickle is more like a river now.
Another NZ senior employee, Brett Cowley, manager of Lumley's broker small business team, is reported to be leaving for
Crombie Lockwood
and new underwriting agency
Delta
Insurance has nabbed two ex-Lumley staffers for its team.
Others are said to have made the move to broking firms such as
Aon
.
One industry insider said these departures would be a loss for Lumley but there would be brokers sniffing around for the right person.
However, while more might want to leave, others would be waiting around for potential redundancy packages.
"You're not going to jump if you've been there five or 10 years plus. Some of the redundancy payouts could be significant," said the source.
"It's a difficult position that everybody's in because no one knows what's happening other than those at the top. And if you don't know what's happening with your job it's pretty hard to stay motivated," the source added.
Recruitment experts Hays stated in their latest quarterly report that there had been an increase in the need for temporary staff to cover gaps caused by the level of internal changes and mergers.
In Australia staff have been leaving over the past six months since the acquisition was announced, worried that the Lumley brand would be lost. On 1 July – the day after the sale was completed – many staff were particularly distressed.
A source said: "Lumley came into work on the 1 July 2014 and received a message saying 'Welcome to IAG, your new owner' without any warning and many got a bit upset about it."
IAG Australia declined to answer questions on the Lumley brand or what will happen to Lumley Australia CEO John Nagle.
IAG NZ spokesperson Denise Bailey said employee attrition naturally occurs as a matter of course in any business.
"This is often exacerbated during times of change with people using the situation as a catalyst to reassess their own personal circumstance," she said.
"The departures from Lumley are within what is considered normal under these circumstances."
She added: "IAG recognises the considerable talent that exists within Lumley and is actively seeking to retain this talent."
Meanwhile,
John Lyon
's resignation will take effect from 1 August. There has been no confirmation as to what his plans will be.