Insurer NZI's initiative to save tired truckies | Insurance Business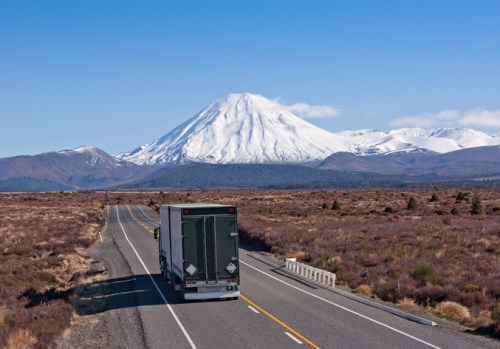 Kiwi truckers are set to have a safer workplace – and lower insurance premiums - thanks to a ground-breaking initiative designed to combat driver fatigue launched by NZI and technology pioneer Seeing Machines this week.
The Guardian driver fatigue detection system is described as a revolutionary combination of an in-cab sensor and forward-facing camera that prevents fatigue and distraction related incidents with real-time alerts.
It is estimated that driver fatigue is a factor in 13% of fatal crashes, 6% of serious injury crashes and 6% of minor injury crashes, with the total social cost in 2014 put at around $268 million, according to the Ministry of Transport's 2015 Fatigue report.
With trucks involved in 23% of all deaths and 7% of all reported injuries on NZ roads, according to the Ministry's Trucks 2015 report, NZI said it was dedicated to helping the industry reduce those numbers.
NZI's national manager of commercial motor, Ian Taylor, said: "We know that fatigue is the silent killer on our roads and we're making a commitment to do something about it.
"Accidents and fatalities caused through fatigue are preventable and we want to help."
Seeing Machines is an Aussie-developed technology company that has been widely picked up by the world's largest and safest fleet companies.
The Guardian system tracks and interprets human faces and eyes and if it registers the driver's eyes closing it can immediately trigger an alert, which involves vibrating the driver's seat and sounding a buzzer in the cab of the truck.
Seeing Machines said companies they have already worked with had seen up to a 90% reduction in fatigue and distraction incidents.
Seeing Machines chief operating officer Paul Angelatos said with the new partnership, fleet owners would be able to see the benefits for themselves.
"We thank NZI for the opportunity to bring our state-of-the-art driver safety solution to new customers in New Zealand, and to be at the forefront of reducing truck accidents."
With NZI holding a significant share of New Zealand's commercial heavy motor market, both companies were excited about the potential.
"We're on a mission to increase the uptake of this technology to help make our roads safer, save lives and reduce losses for transport operators," said Taylor.
"We've got 10 Seeing Machine units for NZI and
Lumley
customers to trial for free for six weeks at a time, so customers should just give us a call.
An added benefit for NZI trucking customers in the future was the potential for reduced insurance premiums to reflect the lowered risk they will have when protected by Seeing Machines technology.
Related stories:
Insurer NZI's pioneering telematics partnership
Tech-averse insurers will become 'black cabs of the world'