Insurer NZI's new branch 'great for brokers' | Insurance Business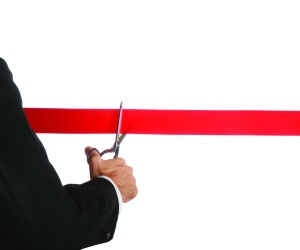 NZI
has opened a branch in one of the fastest growing business zones in East Auckland with a pledge that staff will be able to complete broker transactions more effectively.
The new office, which has 19 employees including two risk surveyors, was officially launched today by local MP Jami-Lee Ross in attendance.
With the combined greater East Tamaki and Highbrook Business Park area employing nearly 5% of Auckland's workforce, branch manager Andy Rowe said it 'simply made sense' for NZI to open its doors in the area.
Rowe said the company wanted to enhance its current service offering with even more face-to-face contact.
"It will be great for brokers now that we're right here on their doorstep to discuss key clients.
"I understand NZI is the only underwriter with a physical presence in the area and we think it's vital to service the significant growth in East Auckland."
Local brokers were welcoming the move by NZI.
PIC Insurance Brokers managing director, Mike Garner, said: "I think it's important for the area to be recognised in this way and I believe NZI will get better growth by having a presence here.
"From a broker perspective, we'll be able to get in front of an underwriter and get their buy-in. We'll have better negotiations and they'll feel part of the community."
NZI general manager commercial sales, John Chandler, said the new office fit with the organisation's strategic priority of strengthening relationships with brokers.
"It's all about working closely with our broker partners so that we deliver a quality service to our end customers," he said.
"With NZI's amalgamation with
Lumley
Insurance we've moved to a move integrated operating model. Now we have an account manager looking after both brands, and a team of people behind them."
The new East Auckland branch is at 38 Highbrook Drive and is open Monday to Friday from 8.30am to 5pm.
Rowe said any brokers were welcome to pop in.