Insurer NZI's pioneering telematics partnership | Insurance Business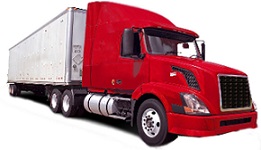 NZI
has joined forces with transport technology company EROAD to launch a new heavy motor vehicle insurance programme which rewards commercial carriers demonstrating safe driving behaviour.
Similar to what Tower's
SmartDriver
app offers car owners, the NZI and
Lumley
Safe Driving Rewards Programme offers an excess waiver for commercial vehicle operators that meet certain driver safety benchmarks.
NZI and Lumley customers that have EROAD hardware installed in their heavy commercial vehicles, and where the vehicles are on an EROAD service plan that includes vehicle tracking, may qualify to have their excesses waived if their company's driving record is rated in the top 25% of all companies using the EROAD system.
With excesses ranging between $500-10,000, the waiver offers a meaningful incentive for safer driving, according to NZI's national manager commercial motor for NZI and Lumley.
"We understand the challenges faced by operators in creating safe workplaces," he said.
"We want to be able to support our heavy motor customers to reduce risk and improve their driver safety rating. By benchmarking driver behaviour and rewarding high performers, we hope to do that."
Data collected by EROAD hardware, which is installed in 25,000 commercial vehicles throughout New Zealand, is used to produce a safety rating for individual drivers based on factors such as the frequency and severity of speeding events, harsh braking, and acceleration.
Drivers are ranked against others in their organisation, with a star rating that compares them with other EROAD customers.
Companies that are placed in the overall top 25% of EROAD customers for driving performance may qualify for an excess waiver.
Under the programme, joint customers of NZI and EROAD who opt into the programme also agree to share their data with NZI to allow NZI to research the development of heavy motor vehicle usage-based insurance products.
Taylor said: "The collaboration between NZI, EROAD and our customers presents an exciting opportunity to develop a world-leading heavy motor usage-based insurance product that will benefit both the transport and insurance industries."
Earlier this month, EROAD executive vice president Peter Batcheler told
Risk Rendezvous 2015
attendees that New Zealand was in a 'sweet spot' right now in terms of take up of telematics for this purpose, which he said threatened to be quite disruptive in the heavy vehicle sector.
He said: "We think this style of technology is going to be a very powerful tool for cognitive insurers. You will increase customer engagement, as you move from once a year conversations to every trip, and get feedback from those trips.
"You get increased opportunities for risk segmentation for analytics – you really do know who the bad drivers are and you really can put a weighting on it.
"You can start to predict accidents by looking at the past behaviour as a predication for future events.
"And then there's value added services, such as where is the truck when it breaks down, how fast can I recover it and the goods in the back."