Insurer pledges to defend class action | Insurance Business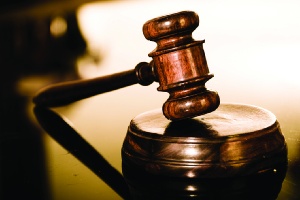 QBE
has asserted it will defend allegations being made against it in a representative proceeding lodged in Melbourne's Federal Court this week.
Shareholders launched the lawsuit on Wednesday against the Australian insurance giant over a 2013 profit downgrade that wiped $2.82 billion off its market value in a single day.
Law firm Maurice Blackburn said it had filed a case on behalf of almost 700 clients seeking to recover more than AU$200 million in compensation from QBE for 'shares purchased at inflated prices'.
The law firm said the market was 'stunned' in December 2013 when the stock dropped 30% over two days and the revelation 'understandably surprised investors'.
"Only four months earlier QBE's half year report in August 2013 fed market expectations of a profit in excess of $1 billion for FY13 and a turn-around of its problematic North American operations," the law firm said.
The plaintiffs allege QBE breached its continuous disclosure obligations and engaged in false and misleading conduct in the lead up to the revised profit guidance released to the market by QBE on 9 December 2013.
The proceeding was issued as 'open class' and relates to those who purchased QBE shares in the period 20 August 2013 to 6 December 2013.
The company issued a brief statement to the market yesterday saying simply: "These allegations will be defended."
Read more
here
.