Insurer puts price on rugby right foot | Insurance Business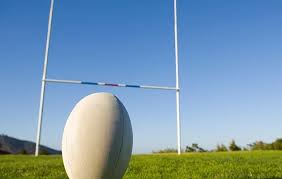 The rugby aspirations of South Africa are resting on Springboks goalkicker Handre Pollard as the team gears up for Sunday's all important Rugby World Cup game against Samoa.
So much so, he has had his right foot insured for $228,000.
The move came in the form of a promotional effort by South African insurance company Bidvest in a deal that is worth R2 million in South African currency,
eyewitnessnews.com
reported.
Phil Donnelly, sales and marketing director at Bidvest Insurance, said that with the competition ahead the move could be a matter of national importance.
The Springboks' first game against Japan caused the biggest upset in Rugby World Cup history when the Brave Blossoms beat them 34-32.
Pollard was on the bench for the shock loss, and while he came on late and contributed a penalty and a conversion it was too late to prevent Japan beating South Africa for the first time.
Pollard has now been installed at first-five for Sunday's game, with the nation's rugby reputation at stake.
"Handre is a key member of the national team and we want to ensure that we're getting behind our boys over the next eight weeks and literally putting our money where our mouth is, in insurance," Donnelly said.
Pollard has scored 100 points, including kicking 21 conversions, 15 penalties and a dropped goal since making his test debut last year.
But the value of Pollard's boot pales in comparison to insurance deals on some football stars,
Fairfax Media
reported.
Lionel Messi's legs have been valued at $970 million and a $180 million valuation was placed on Cristiano Ronaldo's legs when Real Madrid renewed the policy in 2013.
English football star David Beckham once had his legs insured for $110 million.