Insurer responds to human rights breach accusation | Insurance Business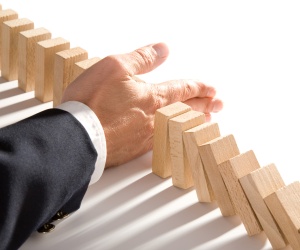 IAG
has issued its response to recent media reports on complaints being taken to the Ministry of Business, Innovation & Employment (MBIE) by Canterbury earthquake pressure group WeCAN regarding human rights breaches by insurance companies.
The first earthquake claim alleging an insurance company breached an OECD instrument on human rights has been accepted, according to WeCAN human rights defender, Steve Patterson.
He said the organisation had lodged 21 claims against insurance companies. Others had been lodged against construction companies, EQC and
Southern Response
.
IAG says it strongly supports the nature and intent of all the OECD guidelines, including those pertaining to human rights, and any allegations suggesting the failure to meet those obligations are taken seriously.
IAG's head of corporate affairs,
Craig Dowling
, said the company had a process in place where they work collaboratively with MBIE to consider such complaints and resolve them.
He said the health and welfare of impacted Cantabrians had always been the primary motivator for most of those involved in the earthquake recovery, with the most vulnerable customers prioritised according to principles endorsed by the Red Cross.
"While respecting WeCAN's right to explore this avenue of complaint, however, we question the use of this course of action in relation to the circumstances as they have developed in Canterbury," he said.
"The danger is that this action diverts resources and distracts from the positive work being done to progress the recovery programme and/or diminishes the purpose of having these important guidelines established by seeking to apply them to the complex set of circumstances that has transpired."
Dowling went on to list what steps IAG has taken to improve their efforts in this regard.
"We would be the first to admit we haven't satisfied everyone's expectations all of the time," he said, adding that insurers are not always privy to the full range of challenges a customer might be facing.
"Recognising this, we have taken important steps that go beyond the insurance policy response," he said.
"For example, within IAG's Canterbury Recovery team we put in place the specialist role of Community Liaison Officer, employing people skilled in identifying signals of vulnerability and able to help connect individuals with social services who are better placed to help underlying issues that do not involve the insurance claim itself."
He said the company had also invested in programmes to support its own people who had experienced their own earthquake-related trauma.
"These types of actions… are hardly the actions of organisations that have set out to transgress an individual's human rights."
He also felt it important to point out the context, that the number of complaints being reported to MBIE was small, while the scale of the damage caused by the earthquakes was massive.
However, Dowling, who is himself a Cantabrian, said: "We recognise that WeCAN's action to challenge insurers is another signal of the emotional toll caused by the earthquakes, and will therefore treat these complaints, as with all complaints with the utmost respect and sensitivity.
"Those feeling compelled to take this sort of action clearly need to be heard – and we will not only listen, but review and act as best we can.
"Where our efforts have not met expectations, as always we will review the circumstances and if errors have been made we will stand up and apologise for that."