Insurer reveals the appeal of brokers in his new NZ strategy | Insurance Business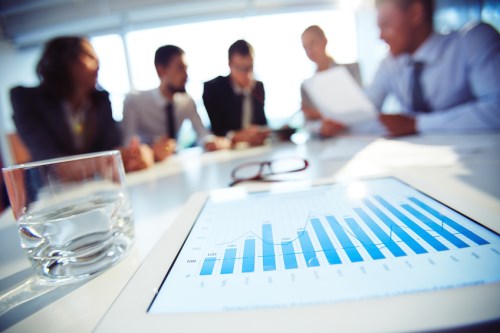 Allianz Worldwide Partners's newly-appointed New Zealand CEO Renato Mattos says as well as New Zealand being a very mature and sophisticated market, part of the appeal of it for him was its big focus on brokers.

Mattos, who began his insurance career in Brazil, told Insurance Business the relationships with brokers was always something he enjoyed.

"Building insurance products with the brokers was something I always liked and a characteristic which is not so common in our line of business in Allianz Worldwide Partners," he said.

"Normally we do more with companies like BMW, or travel agents and airline companies, etc, so to get the chance again to do insurance products with brokers is for me very, very appealing.

"It's not an easy market and it challenges you a lot in terms of the offering and quality of what to deliver, but this is very interesting and forces you to put the company on another level which I think is very nice and is challenging."

Mattos outlined his strategy approach, saying firstly he would be ensuring AWP's core business – travel insurance and InsurancesafeNZ – were reviewed and enhanced to work in the best possible way with the aim of being the market leader, or maintaining that position.

"I think the biggest challenge for us, we are seeing consolidation in the travel business," he said.

"QBE announced recently that they will stop their activities in travel insurance which is sad and interesting at the same time.

"I think we will see a little bit of consolidation of the market which is obviously good for us but at the same time it's a challenge because the consolidation might go in another direction if we don't demonstrate that we are best in class at what we do.

"So we are trying to prioritise something there."

Next was around diversification, with due diligence already underway on what other areas would fit the New Zealand market from the range of sectors Allianz Worldwide Partners already operated in.

"This is critical for us, because obviously we have a lot of options and experience in the group to do a lot of things, but we cannot simply start doing everything."

Mattos said his 14 years working in various areas of the Group meant he already had a good working knowledge of what the possibilities were.

However, it was crucial to get a handle on what would work in New Zealand, given its small size.

"It's a challenge to know how to enter a market in an efficient way and this I would say is a very interesting challenge for us here because we need to understand what is in the group, it's not just expertise, but technological solutions.

"We want to import solutions we already have like mobile solutions."
Some market assessment with external agencies plus discussions with AWP's partners was therefore necessary first.

"Generally, all the topics we are looking at have a good possibility to work in the market, the main challenge is that some are already in New Zealand so then the market might be a little too saturated and therefore wouldn't be profitable, so that wouldn't make sense."

Mattos said one example was mobile insurance, or appliance protection. These products were in New Zealand already but if they weren't working within an ideal model then AWP could differentiate there potentially.

"Something we do have a lot of experience with in the group but we don't do in New Zealand and is not really in the market is digital risk, so all those things related to data protection, cyber bullying, image protection, memes, etc.

"We have good experience of that in the group so that is something for example that could be interesting as well and is completely new.

"We're doing the due diligence at the moment."

Another idea was tying in sensors and smart products with an attached service.

For example, a movement sensor in the home of an elderly person that would activate if no movement was identified during a particular period which could trigger a contact person to check on them.

"We do all this using mobiles and sensors, home assistance, etc. We manage a network of traders, and you can request a service which you pay for but we guarantee the quality of the traders and the scheduling which is a big thing these days.

"These kinds of solutions mean you can have an app offering in the market and drive those kinds of things with technology."

Mattos, who said AWP was currently looking to recruit a 'significant amount of new people', said he had a great professional interest in making the business work in New Zealand, and was keen to improve the engagement of the 65+ member team here as well.

He said some of the new initiatives might require a slight mindset shift.

"The company here is very focused on travel insurance and InsurancesafeNZ because that's the core business obviously, and to bring in a new topic which might be more of a service product than an insurance product, they might need to change their mind a bit and that is something which is a very interesting challenge for me as well."


Related stories:
New NZ CEO announced for AGA
Global player to back new insurance brand